JACK RYAN: SHADOW RECRUIT Reveals More Clips & TV Spots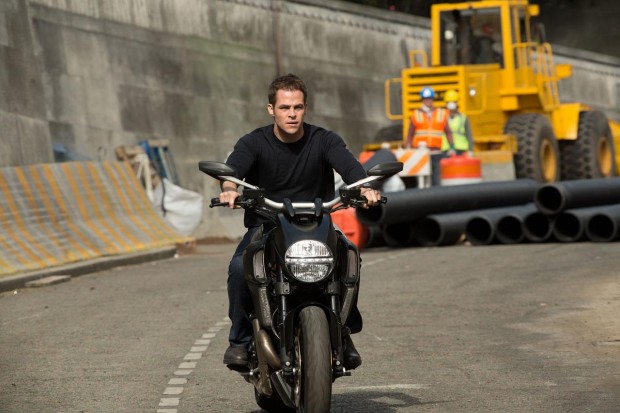 Last week we shared some pretty cool
stills and posters for Jack Ryan: Shadow Recruit
movie, where you finally had a chance to take a much better look at
Keira Knightley
,
Kevin Costner
and
Kenneth Branagh
. Today, we're back with more clips and TV spots for this action thriller, which (in case you forgot) hits theaters this Friday. Don't miss
Chris Pine
in action! Yep, I'm sure you all remember that Pine stars as a young covert CIA analyst who uncovers a Russian plot to crash the U.S. economy with a terrorist attack. Based on the character of Jack Ryan created by
Tom Clancy
, the movie follows him from 9/11, through his tour of duty in Afghanistan, which scarred him forever, and into his early days in the Financial Intelligence Unit of the modern CIA where he becomes an analyst, under the guardianship of his handler, played by Costner. Beside Branagh who portrays Viktor Cherevin, an enigmatic businessman at the center of a plot to cripple the global economy, and Knightley, who stars as Pine's fiancée Cathy, the movie also stars
Colm Feore
,
Nonso Anozie
,
Gemma Chan
and
David Paymer
.
Jack Ryan: Shadow Recruit
opens on January 17th, 2014. So, anyone out there excited about this action-thriller, or what?