Check Out: New Poster For JACK RYAN: SHADOW RECRUIT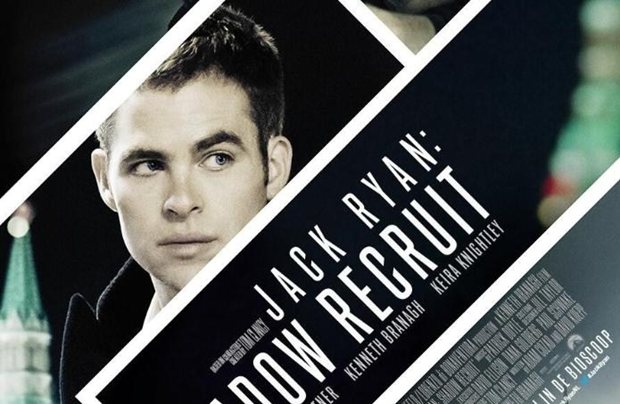 Here's the latest poster for the upcoming action thriller Jack Ryan: Shadow Recruit, which stars Chris Pine as as a young cover CIA analyst, who uncovers a Russian plot to crash the U.S. economy with a terrorist attack.
Directed by Kenneth Branagh, and based on the Jack Ryan character created by bestselling author Tom Clancy, the film is a contemporary action thriller set in the present day.
In case you've missed the latest trailer and pics from the movie, now is the perfect moment to check it out, and we will once again remind you that (beside Pine) the rest of Jack Ryan: Shadow Recruit cast includes Keira Knightley, Kevin Costner, Peter Andersson, David Paymer, and Colm Feore, and the movie is set to hit theaters on January 17th, 2014.
As usual – click on the poster to enlarge & stay tuned for more updates!