New Domestic Trailer For BREATHE IN, Starring Guy Pearce & Felicity Jones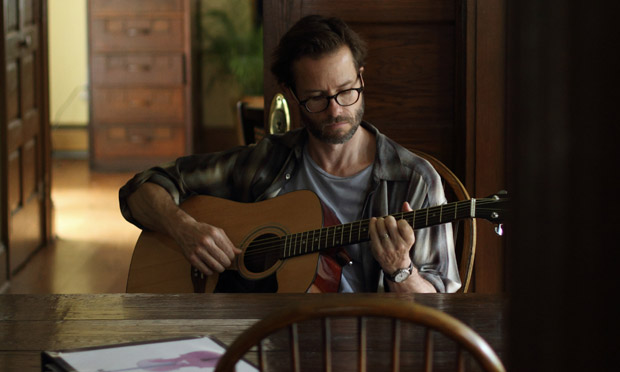 Believe it or not, but Drake Doremus' heartbreaking drama Breathe In finally has a release date! The movie will be released in the U.S. this March, and as you already see from our title – today we're here to give you a domestic trailer and a brand new poster for the whole thing. Head inside to take another look at that music teacher played by Guy Pearce and a foreign exchange student played by Felicity Jones, and let us know what you think!
Written by Doremus and Ben York Jones, the film tells us the story of the above mentioned foreign exchange student named Sophie, who arrives in a small upstate New York town and challenges the dynamics of her host family's relationships.
Or, if you prefer more details:
As summer turns to fall, music teacher Keith Reynolds privately reminisces about his days as a starving artist in the city. While his wife, Megan, and daughter, Lauren, look forward to Lauren's final year of high school, Keith clings to those evenings he's called on to sub as a cellist with a prestigious Manhattan symphony. Megan decides the family should host a foreign exchange student. Sophie, a British high school senior, settles in comfortably, but soon challenges the family dynamics. She reinvigorates the impulsiveness of Keith's personality which ultimately pushes their seemingly perfect family into unfamiliar territory.
Also starring Amy Ryan, Mackenzie Davis, Kyle MacLachlan and Ben Shenkman, Breathe In is set to hit theaters on March 28th, 2014.
Let us know what you think about the trailer & stay tuned for more updates!