HOW TO TRAIN YOUR DRAGON 2: First Look At Cate Blanchett's Valka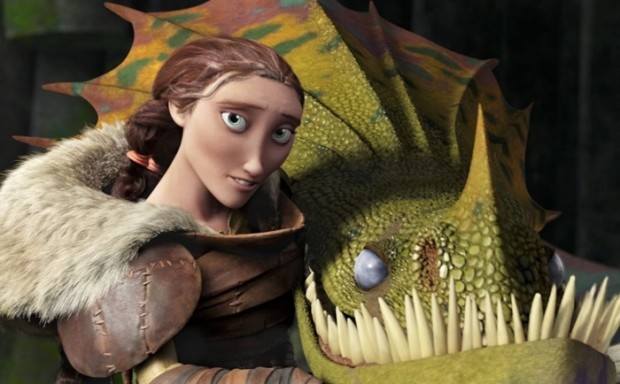 In the upcoming
How To Train Your Dragon 2
,
Cate Blanchett
stars as Valka, a reclusive vigilante from the Arctic, who rescues dragons. And, according to
Dean DeBlois
, the co-director of the first (
How To Train Your Dragon
from 2010) and director of the second film, this brave lady is living with the animals and learning to communicate with them in non-verbal ways. Head inside to check her out… In case you forgot, the second chapter of the epic
How To Train Your Dragon
trilogy returns to the fantastical world of the heroic Viking Hiccup, voiced by
Jay Baruchel
, and his faithful dragon Toothless. They must save the future of men and dragons from the power-hungry Drago, voiced by
Djimon Hounsou
. As for Blanchett's character, let us also add that she's much like a dragon herself. Or, as DeBlois revealed: Her years of isolation and dealing with nothing but dragons and being very sympathetic to them has made her very distrusting of humans. Also starring
Gerard Butler
,
Kit Harington
,
Craig Ferguson
,
America Ferrera
,
Jonah Hill
,
Christopher Mintz-Plasse
,
T.J. Miller
and
Kristen Wiig
, the movie is set to hit theaters on June 13th, 2014. As usual –
click
on the image below to enlarge & let us know what you think about Valka!