First Poster For Horror Thriller SHE RISES, Starring Jennifer Blanc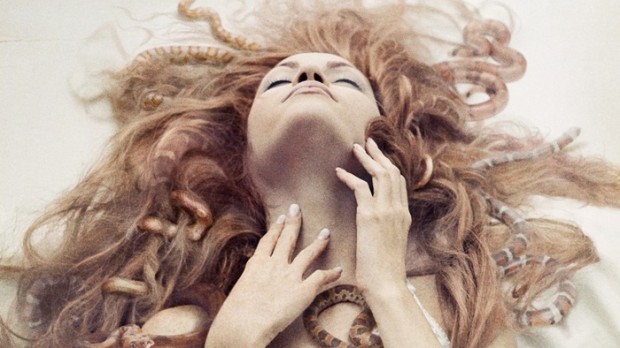 As you're about to see in the rest of this report, the first poster for Larry Wade Carrell's upcoming film She Rises looks pretty stylish. But wait – in this horror thriller, a seemingly charming young woman may not be all that she seems. Head inside to check her out, and find more details about the story…
Wade Carrell directs the whole thing from a script written by Angus Macfadyen (who also stars in the movie), which revolves around an egotistical Hollywood couple who are filming on location at a charming bed-and-breakfast run by an innocent young woman.
But appearances aren't always what they seem (guess that's what "her fantasy – your nightmare" actually means) and the couple soon learn that what seems beautiful and naïve on the outside can quickly turn into their worst nightmare.
Beside Macfadyen, the rest of She Rises cast includes Daisy McCrackin, Jennifer Blanc and Michael Biehn.
Anyway, hope we'll soon have more updates to share, let us know what you think about the poster (click to enlarge) and stay tuned!