HOT 5 This Month (Part I): MACHETE KILLS, CAPTAIN PHILLIPS, CARRIE, THE COUNSELOR, BLUE IS THE WARMEST COLOR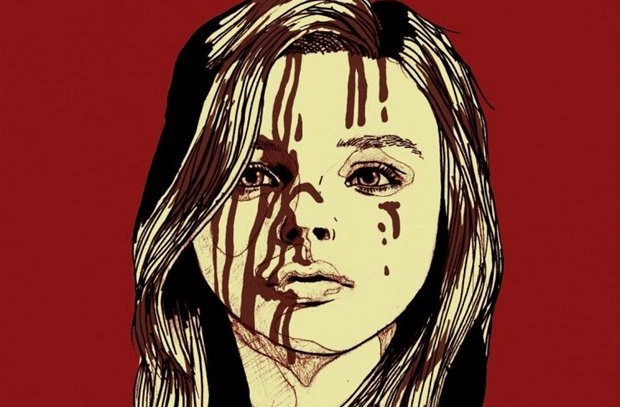 From
Machete Kills
to Palme d'Or winner
Blue is the Warmest Color
, here are our top five movies you should see this month. An action-packed thrill ride, a Hollywood biopic done right, a reimagining of the classic horror tale, a star-studded thriller or a three hour-long lesbian French drama? Check before you choose!
Let's start with
Robert Rodriguez
's sequel to 2010's action-packed
Machete
, which follows the titular ex-federale, played by
Danny Trejo
, as he is recruited by the U.S. President to stop an arms dealer and a revolutionary. It's not like we're in love with
Machete Kills
, but we have to admit that the cast looks pretty cool. In case you forgot,
Michelle Rodriguez
,
Sofia Vergara
,
Amber Heard
,
Carlos Estevez
,
Lady Gaga
,
Antonio Banderas
,
Jessica Alba
,
Demián Bichir
,
Alexa Vega
,
Vanessa Hudgens
,
Cuba Gooding, Jr.
,
William Sadler
,
Marko Zaror
and
Mel Gibson
are all on board. Anyway, here's the red band trailer once again, and a little reminder:
Machete Kills
opens on October 11th, 2013.
This sounds good:
You know what? Machete 2 makes Machete look like a nursery rhyme. I don't want to give too much away but me and Jessica Alba kill about 25 people in the first 3 minutes of the movie. That's the intro.

Danny Trejo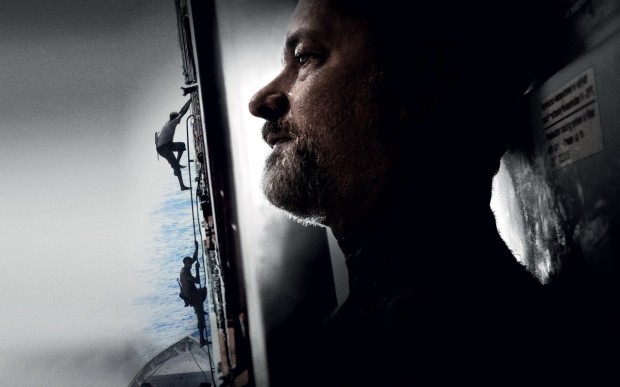 In case you're interested in an intense action thriller based on a true story, then
Paul Greengrass
' high-seas hostage drama
Captain Phillips
is the perfect movie for you. Set to hit theaters on October 11th, 2013, the movie stars two-time Oscar winner
Tom Hanks
as Captain Richard Phillips and follows the 2009 hijacking by Somali pirates of the US-flagged MV Maersk Alabama, the first American cargo ship to be hijacked in two hundred years. According to the first reviews,
Captain Phillips
is "one the favorite movies of the year", and "an impressive feat of moviemaking, likely to catch on at the box office".
This sounds good:
Tom is absolutely fantastic in this film. He's right there in some of the best films he's done and it's Tom Hanks doing what he does best. He gives an incredibly powerful, brilliant, performance about an ordinary man facing the most intense peril.

Paul Greengrass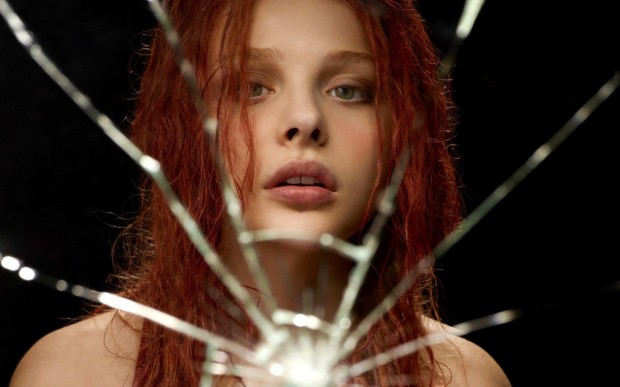 And now, something for all horror-fans out there:
Carrie
remake! Directed by
Kimberly Peirce
with a screenplay by
Roberto Aguirre-Sacasa
, the movie is reimagining of the classic horror tale about a shy girl outcast by her peers who unleashes telekinetic terror on her small town after being pushed too far at her senior prom.
Chloe Moretz
as Carrie White and
Julianne Moore
as her deeply religious mother Margaret? Enough for us, but in case you're still skeptic about "yet another remake" – you have nothing to worry about: it's more faithful to
Stephen King
's original novel, the story is being taken to 2013, there will be a lot of blood, and… well, it's R-rated!
This sounds good:
I really love what Kim's doing with our movie and we're really kind of taking our own take on it; it's a darker, more twisted version that really focuses on the mother-daughter relationship and really mines that out, which is our main focus.

Chloe Moretz
Carrie
opens on October 18th, 2013.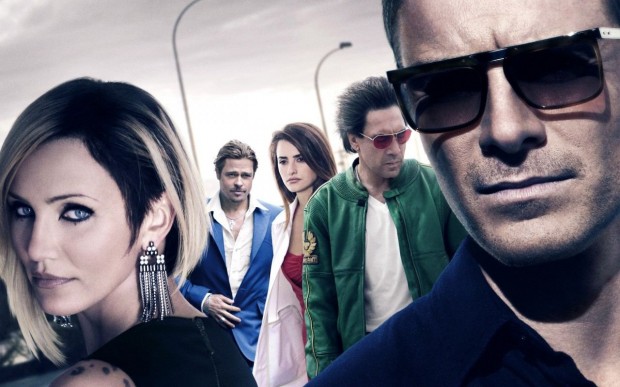 Another movie that is set to hit theaters this month is
Ridley Scott
's latest crime thriller
The Counselor
, which opens on October 25th, 2013. A legendary filmmaker and Pulitzer Prize winning author
Cormac McCarthy
are bringing us the story of a respected lawyer's dalliance with an illegal business deal that spirals out of control, and what definitely sounds promising is… well,
Michael Fassbender
as that greedy lawyer! Let's be honest, the rest of the cast is awesome as well, and includes
Penélope Cruz
,
Cameron Diaz
,
Javier Bardem
and
Brad Pitt
.
This sounds good:
He's seduced by the money and the glamor. He wants to be able to lead this kind of high life mixed with a bit of danger. His arrogance gets the better of him, however, and his greed is making him do things that he ordinarily never would have considered. It's not going to be as easy and smooth a ride as he expects.

Michael Fassbender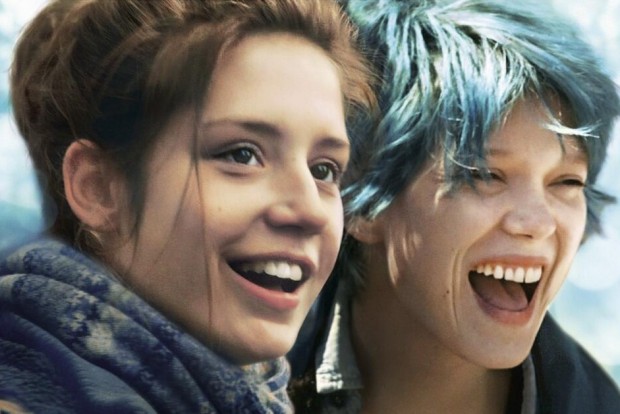 Last, but not least –
Abdellatif Kechiche
's 2013 Cannes Film Festival Palme D'Or Winner
Blue is the Warmest Color
aka
La vie d'Adèle
. Starring
Lea Seydoux
and
Adele Exarchopoulos
, the year's most controversial movie tells the story of a young lesbian couple's beginning, middle and… well, possible end. A very deep love story and a passion that can destroy you, hope that's enough for you?
This sounds good:
It's a great love story that made all of us feel privileged to be a fly on the wall, to see this story of deep love and deep heartbreak evolve from the beginning. We didn't think about how it was going to play, we just were really happy that someone had the courage to tell this story the way he did…The issue of gay marriage is one that many brave states in America are resolving in a way that suits all of us that are in favor of gay marriage. But I think actually this film carries a very strong message, a very positive message.

Steven Spielberg
Blue Is the Warmest Color
will be released uncut and with an NC-17 rating on October 25th, 2013.