HOSTAGES Teaser Trailer for Burden of Truth 1.10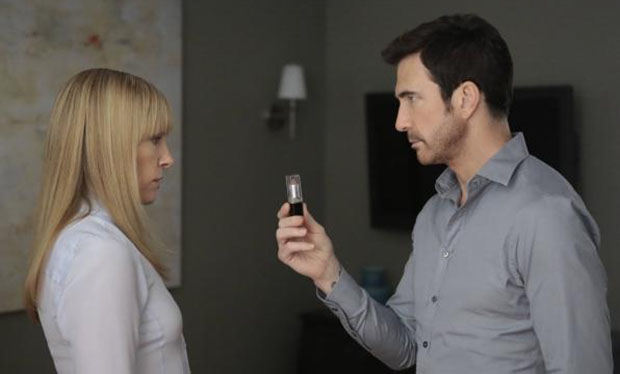 Here's new Hostages teaser trailer for the next episode of the show titled Burden of Truth which airs November 25.
After a member of the President's staff is murdered, Ellen urges Duncan to back out of the assassination plot, while other members of the President's staff take matters into their own hands. Meanwhile, after scouring Nina's medical records, Ellen finds someone who might be a viable bone marrow donor.
Hostages stars Toni Collette (Dr. Ellen Sanders), Dylan McDermott (Duncan Carlisle), Tate Donovan (Brian Sanders), Sandrine Holt (Sandrine), Rhys Coiro (Kramer), Billy Brown (Archer), Quinn Shephard (Morgan Sanders), Mateus Ward (Jake Sanders), James Naughton (President Kincaid).
Hostages, Burden of Truth 1.10 written by Joshua Allen and directed by Phil Abraham airs Monday, November 25 (10:00-11:00 PM, ET/PT) on the CBS Television Network.