Green Band Trailer For 22 JUMP STREET, Starring Channing Tatum & Jonah Hill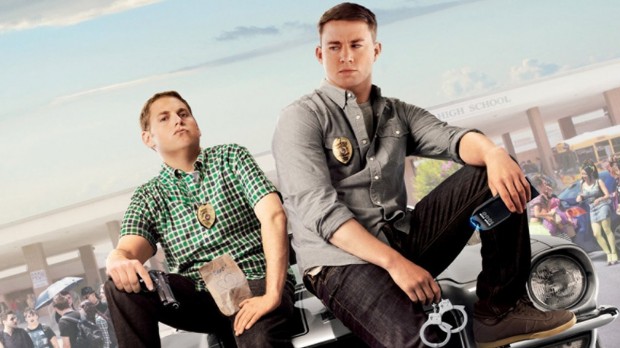 Hoped you'd never see them again? What a mistake! After yesterday's red band trailer for 22 Jump Street, we're back to give you another look at Greg Jenko and Morton Schmidt. Head inside to find a brand new (green band) trailer for the upcoming comedy sequel, and let us know what you think!
So, as we previously reported, big changes are in store for officers Schmidt, played by Jonah Hill, and Channing Tatum's Jenko when they go deep undercover at a local college.
But when Jenko meets a kindred spirit on the football team and Schmidt infiltrates the bohemian art major scene, they begin to question their partnership. In addition to cracking the case, these brave guys must figure out if they can have a mature relationship like real men.
Beside the above mentioned duo, the rest of 22 Jump Street cast includes Ice Cube, Amber Stevens, and Craig Roberts.
Directed by Phil Lord and Chris Miller, the movie is set to hit theaters on June 13th, 2014.