25 Empire Covers For X-MEN: DAYS OF FUTURE PAST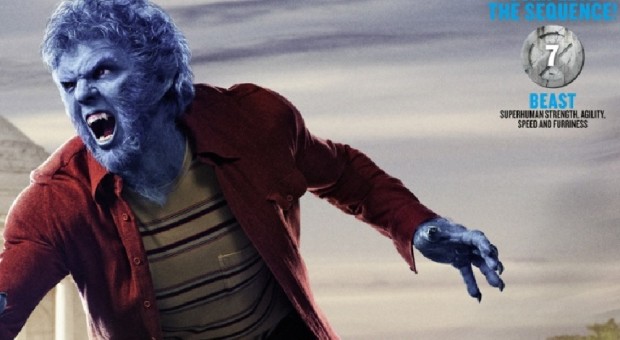 Hey guys, check out these fantastic Empire covers for the upcoming
X-Men: Days of Future Past
! It's the 25th anniversary of
Empire Magazine
, and they're giving us the biggest ever look at the biggest ever superhero movie, which is set to hit theaters this May. We will update our gallery throughout the day as soon as new covers are released.
Don't miss
!
Bryan Singer
's movie, which acts as a sequel to both
X-Men: The Last Stand
and
X-Men: First Class
, follows a team of mutant superheroes as they fight a war for the survival of the species across two time periods. In other words, the characters from the original
X-Men
film trilogy join forces with their younger selves from
X-Men: First Class
in a battle that must change the past – to save their future. The movie stars an ensemble cast including
Hugh Jackman
as Wolverine,
James McAvoy
and
Patrick Stewart
as Charles Xavier / Professor X,
Michael Fassbender
and
Ian McKellen
as Erik Lehnsherr / Magneto,
Halle Berry
as Storm,
Jennifer Lawrence
as Mystique,
Ellen Page
as Kitty Pryde,
Peter Dinklage
as Bolivar Trask,
Nicholas Hoult
as Beast,
Evan Peters
as Quicksilver,
Lucas Till
as Havok,
Evan Jonigkeit
as Toad,
Josh Helman
as William Stryker,
Fan Bingbing
as Blink and
Shawn Ashmore
as Iceman.
X-Men: Days Of Future Past
opens on May 23rd, 2014. Don't forget to
click
on all those images to enlarge & stay tuned for more covers!