GODZILLA Reveals Japanese Trailer, TV Spot & New Poster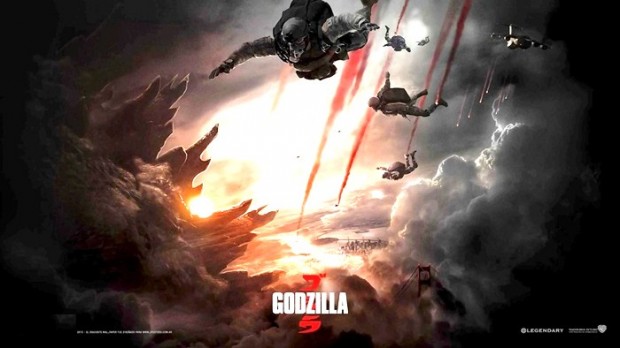 Well, after yesterday's official trailer for Gareth Edwards' spectacular Godzilla, we have a brand new international (read: Japanese) trailer, the very first TV spot and another super cool poster for the whole thing. Hope you'll enjoy in another look at our favourite film monster, head inside to find the video & let us know what you think!
Set to open on May 16th, 2014, the movie pits the world's most famous monster against malevolent creatures who, bolstered by humanity's scientific arrogance, threaten our very existence.
And, a little reminder – Godzilla cast includes Aaron Taylor-Johnson, Ken Watanabe, Elizabeth Olsen, Juliette Binoche, Sally Hawkins, David Strathairn and Bryan Cranston.
Click on the poster to enlarge & stay tuned for more updates!