Full Red Band Trailer For SABOTAGE, Starring Arnold Schwarzenegger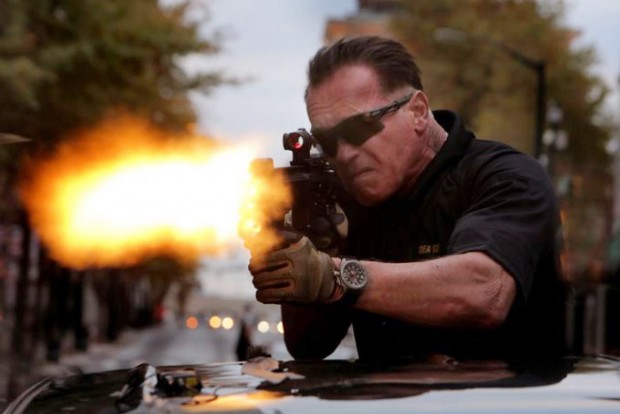 And here comes the full red band trailer for the upcoming action thriller Sabotage, starring Arnold Schwarzenegger as the commander of an elite squad of DEA operatives. As you're about to see from this explosive new video, they are the most dangerous unit to ever wear a badge, but their biggest bust could bring them down. Head inside to see what we're talking about…
Let us once again remind you that David Ayer directed the whole thing from a script written by Skip Woods, which revolves around a members of an elite DEA task force who find themselves being taken down one by one after they rob a drug cartel safe house.
Schwarzengger is their leader, and the real mess starts when leads the team successfully executes a high-stakes raid on a cartel safe house.
Quite logically – they think their work is done, but then the strange thing happens: one-by-one, the ten members mysteriously start to be eliminated.
Also starring Olivia Williams, Mireille Enos, Sam Worthington, Harold Perrineau, Terrence Howard, Joe Manganiello, Max Martini, Josh Holloway, the movie is set to hit theaters on March 28th, 2014.
So, any thoughts?