Second SABOTAGE Trailer Makes Arnold Schwarzengger A Target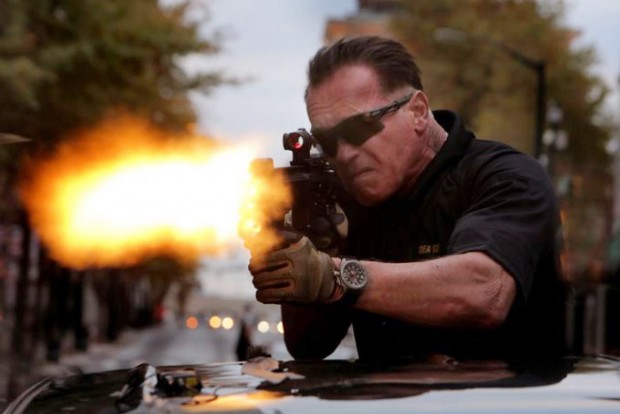 Right after
yesterday's poster for David Ayer's upcoming thriller Sabotage
, Open Road Films has debuted a second trailer for the whole thing! As you're about to see from this new action-packed video,
Arnold Schwarzenegger
leads an elite DEA task force that takes on the world's deadliest drug cartels. Their skills made them the best, their work made them a family, but one mission will make them targets! So, as you already know, Arnie's team successfully executes a high-stakes raid on a cartel safe house, but then a weird thing happens: one-by-one, the ten members mysteriously start to be eliminated! And you know what that means: everyone is a suspect!
But who
?
Olivia Williams
,
Mireille Enos
,
Sam Worthington
,
Harold Perrineau
,
Terrence Howard
,
Joe Manganiello
,
Max Martini
or
Josh Holloway
? We'll soon find that out, 'cause in case you forgot –
Sabotage
opens on April 11th, 2014.