First Trailer For FOXCATCHER, Starring Steve Carell, Channing Tatum & Mark Ruffalo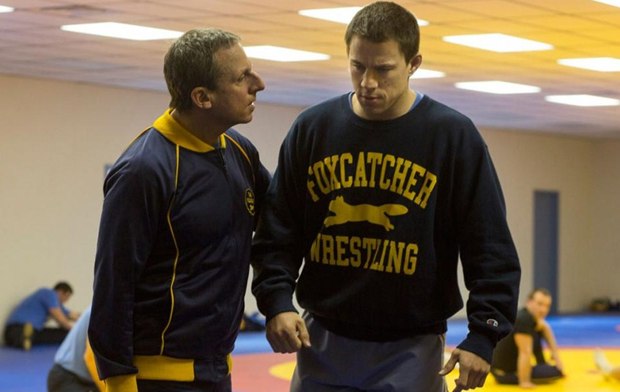 Sony Picture Classics has revealed the first trailer for
Foxcatcher
, an upcoming drama based on the "shocking" true story of Olympic wrestling gold medalist Mark Schultz. The movie comes from director
Bennett Miller
and has an awesome cast on board:
Steve Carell
,
Channing Tatum
and
Mark Ruffalo
, so yes – we definitely recommend you to check them out! Miller directed the whole thing from a script written by
E. Max Frye
and
Dan Futterman
, and the movie will tell us the story of Olympic Wrestling Champion Mark Schultz and how paranoid schizophrenic John duPont killed his brother, Olympic Champion Dave Schultz.
Foxcatcher
is described as a gripping and profoundly American story of fragile men who pinned their hopes for love and redemption on a desperate obsession for greatness that was to end in tragedy, and here's what that looks like: In case you've missed the official plot:
Foxcatcher tells the story of Olympic Gold Medal-winning wrestler Mark Schultz, who sees a way out from the shadow of his more celebrated wrestling brother Dave and a life of poverty when he is summoned by eccentric multi-millionaire John du Pont to move onto his estate and train for the 1988 Seoul Olympics. Desperate to gain the respect of his disapproving mother, du Pont begins "coaching" a world-class athletic team and, in the process, lures Mark into dangerous habits, breaks his confidence and drives him into a self-destructive spiral.
Starring Tatum as Mark Schultz, Ruffalo as his brother Dave, Carell as John du Pont,
Vanessa Redgrave
and
Sienna Miller
,
Foxcatcher
is set to hit limited theaters on December 20th, 2013. So, any thoughts about this project? Let us know & stay tuned for more updates!