First Look At Charlize Theron In DARK PLACES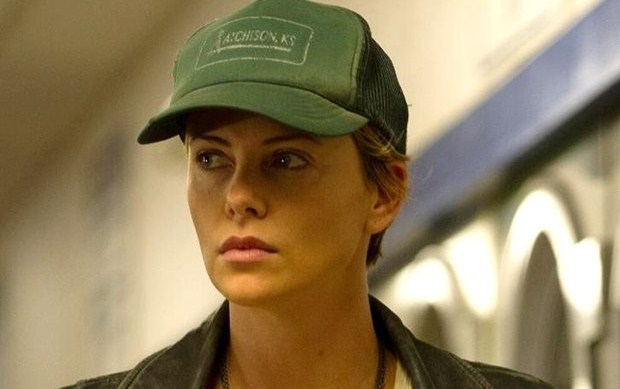 Dark Places
is an upcoming adaptation of
Gillian Flynn
's best-selling novel of the same name, which comes from director
Gilles Paquet-Brenner
, and stars
Charlize Theron
in a leading role. Oscar winning actress plays a woman who survives the massacre of her family and testifies against her brother as the murderer. Years later, a group obsessed with solving notorious crimes confronts her with questions about the horrific event… Brenner directed the whole thing from his own script which follows a woman named Libby Day, who was seven when her mother and two sisters were murdered in
The Satan Sacrifice
of Kinnakee, Kansas. She survived, and famously testified that her fifteen-year-old brother, Ben, was the killer. And here's the rest of the plot:
Twenty-five years later, the Kill Club, a secret society obsessed with notorious crimes, locates Libby and pumps her for details. They hope to discover proof that may free Ben. Libby hopes to turn a profit off her tragic history: She'll reconnect with the players from that night and report her findings to the club – for a fee. As Libby's search takes her from shabby Missouri strip clubs to abandoned Oklahoma tourist towns, the unimaginable truth emerges, and Libby finds herself right back where she started – on the run from a killer….
Beside Theron, the rest of
Dark Places
cast includes
Nicholas Hoult
,
Chloë Grace Moretz
,
Christina Hendricks
and
Drea de Matteo
. Hope we'll soon have more updates to share, but in the meanwhile –
click
on the image to enlarge, and stay tuned!