Watch: New Clip From ESCAPE PLAN, In Theaters This Friday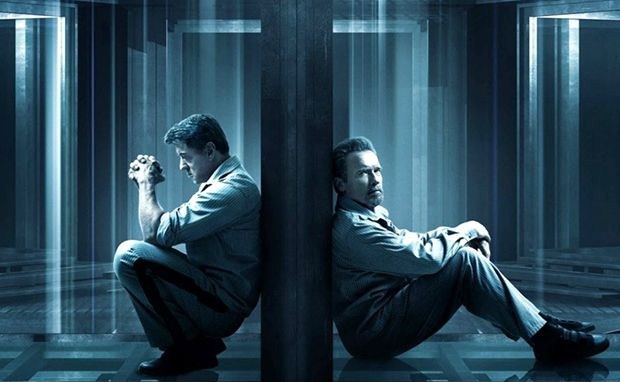 A few days ago we shared some pretty cool
pics
from
Mikael Hafstrom
's action thriller
Escape Plan
(which hits theaters in three days!), and now we're back to add another clip to our video gallery. Head inside to take another look at Stallone and Schwarzenegger, this time they observe the prison guards to find their routines… We will once again remind you that Hafstrom directed the pic from a script written by
Miles Chapman
, which revolves around a structural engineer Breslin, who is wrongly convicted of a crime and incarcerated in a prison of his own design, aided in his escape by his cellmate Rottmayer. In other words,
Sylvester Stallone
is Ray Breslin, and
Arnold Schwarzenegger
is Emil Rottmayer, and here's the latest clip:
For those who want more details, here's the official synopsis once again:
One of the world's foremost authorities on structural security agrees to take on one last job: breaking out of an ultra-secret, high-tech facility called "The Tomb." Deceived and wrongly imprisoned, Ray Breslin must recruit fellow inmate Emil Rottmayer to help devise a daring, nearly impossible plan to escape from the most protected and fortified prison ever built.
Also starring
Jim Caviezel
,
50 Cent
,
Vinnie Jones
,
Vincent D'Onofrio
and
Amy Ryan
,
Escape Plan
is set to hit theaters on October 18th, 2013. Let us know what you think about the clip & stay tuned for more updates!