DIVERGENT Reveals First 'Tattoos' Clip With Theo James & Shailene Woodley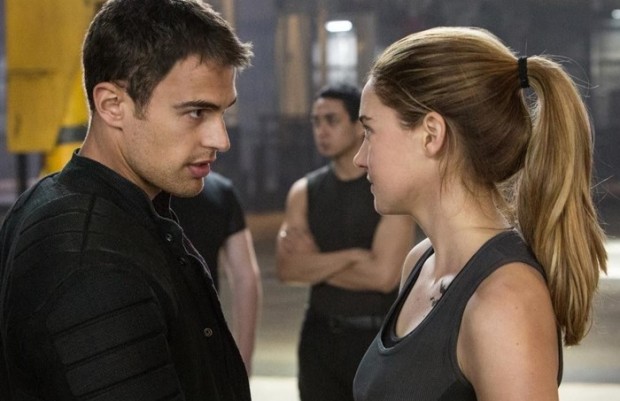 Want to see a really cool tattoo? Good, 'cause we have the very first clip from Divergent movie, which centers on Theo James (aka Four) and Shailene Woodley (aka Tris) and their tattoos. Actually, Four is about to take off his shirt and explain his tattoos to a curious Tris, and then… well, head inside to check them out and see what happens!
Directed by Neil Burger, and also starring Kate Winslet, Ray Stevenson, Mekhi Phifer, Maggie Q, Jai Courtney, Miles Teller, Zoë Kravitz, Ansel Elgort, Ashley Judd, and more, the movie is set to hit theaters on March 21st, 2014.
In case you forgot, the movie takes us into a world where people are divided into distinct factions based on their personalities, and follows:
Tris Prior who is warned she is Divergent and will never fit into any one group. When she discovers a conspiracy to destroy all Divergents, she must find out what makes being Divergent so dangerous before it's too late.
Let us know what you think about the clip & stay tuned for more updates!