CAPTAIN AMERICA: THE WINTER SOLDIER Empire Covers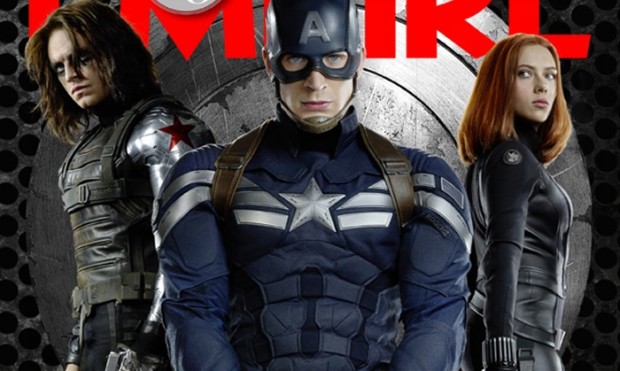 As you're about to see, the latest issue of Empire Magazine is all about Chris Evans' Captain America, Scarlett Johansson's Black Widow, and Sebastian Stan's titular villain The Winter Soldier. The Anthony Russo and Joe Russo-directed superhero sequel doesn't look bad at all, so we definitely recommend you to head inside and take a better look at this great trio…
Captain America: The Winter Soldier will pick-up where Marvel's The Avengers left off, and follows Steve Rogers who (this time) teams up with Natasha Romanoff, aka Black Widow, to battle a powerful yet shadowy enemy in present-day Washington, D.C.
The sequel to 2011's Captain America: The First Avenger and the ninth installment in the Marvel Cinematic Universe also stars Samuel L. Jackson, Robert Redford, Anthony Mackie, Cobie Smulders, Frank Grillo, Georges St-Pierre, Hayley Atwell, Toby Jones, Emily VanCamp and Maximiliano Hernández, and is set to hit theaters on April 4th, 2014.
Don't forget to click on these covers to enlarge & stay tuned for more updates!