David Fincher's GONE GIRL: First Look At Ben Affleck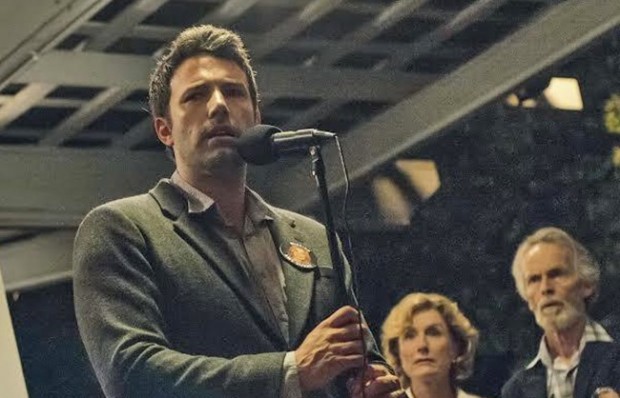 Check out the very first image from Gone Girl, an upcoming big screen adaptation of Gillian Flynn's bestselling novel, which stars Ben Affleck in a leading role. In case you forgot, in this mystery thriller directed by David Fincher, Affleck plays the husband who is suspected of his wife's murder. Head inside to check him out…
Let us once again remind you that the novel's principal suspense comes from an uncertainty about the main character, Nick Dunne, played by Affleck, and whether he killed his wife, Amy. And that's exactly what this movie is all about!
And, as you already see from this image, the rest of the cast includes Rosamund Pike as the missing wife, aka a displaced New Yorker who struggles more than her husband when they move to his hometown in Missouri.
Neil Patrick Harris, Tyler Perry, Kim Dickens, Patrick Fugit and Carrie Coon co-star in Gone Girl, which is already set to hit theaters on October 3rd, 2014.
Click to enlarge & stay tuned!