Two New Clips From DON JON, In Theaters This Month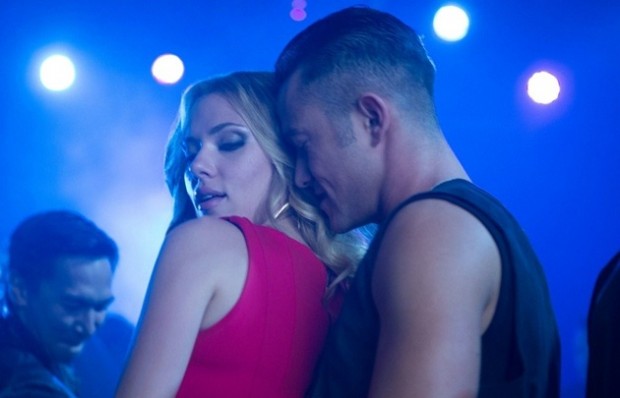 Joseph Gordon-Levitt
's directorial debut
Don Jon
opens this month, and that's exactly why we want you to take another look at Jon Martello and his lovely girfriend Barbara, played by
Scarlett Johansson
. Together, they struggle against a media culture full of false fantasies to try and find true intimacy, head inside to check them out…
Written and directed by Gordon-Levitt, this unexpected comedy revolves around Levitt's character, a modern day Don Juan who objectifies everything in his life, especially women. He's dedicated to his family, friends, and church, but he also develops unrealistic expectations from watching porn and works to find happiness and intimacy with his potential true love.
Here's the official synopsis:
Jon Martello is a strong, handsome, good old fashioned guy. His buddies call him Don Jon due to his ability to "pull" a different woman every weekend, but even the finest fling doesn't compare to the bliss he finds alone in front of the computer watching pornography. Barbara Sugarman is a bright, beautiful, good old fashioned girl. Raised on romantic Hollywood movies, she's determined to find her Prince Charming and ride off into the sunset. Wrestling with good old fashioned expectations of the opposite sex, Jon and Barbara struggle against a media culture full of false fantasies to try and find true intimacy.
Also starring
Julianne Moore
,
Tony Danza
,
Brie Larson
and
Glenne Headly
,
Don Jon
is set to hit theaters on September 27th, 2013. Let us know what you think about these clips & stay tuned for more!