ANCHORMAN 2: THE LEGEND CONTINUES Reveals New Trailer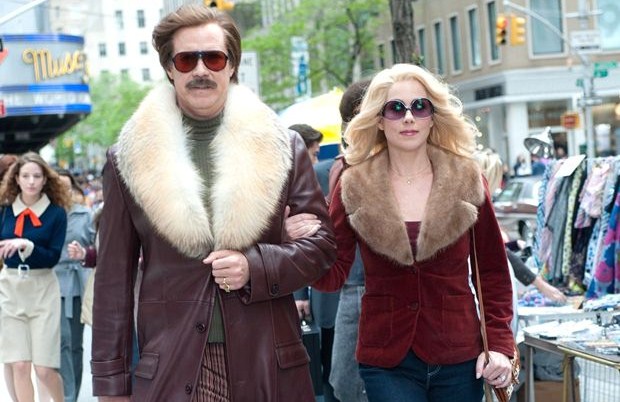 Check out the latest trailer for
Anchorman 2: The Legend Continues
, which opens in two months. It's kind of a big deal, especially when you have an awesome cast on board –
Will Ferrell
,
Paul Rudd
,
Steve Carell
, and
David Koechner
. Head inside to check them out, and let us know what you think!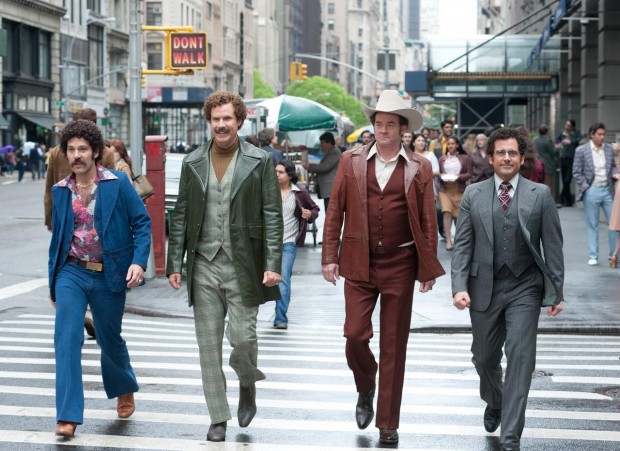 Adam McKay
directed the whole thing from a script he co-wrote with Ferrell, which once again revolves around San Diego's top rated newsman, Ron Burgundy, who returns to take New York's first 24-hour news channel by storm. Here's what it looks like: And here's the official synopsis once again:
With the 70's behind him, Burgundy returns to the news desk, but also back for more are his co-anchor and wife, Veronica Corningstone, weather man Brick Tamland, man on the street Brian Fantana and sports guy Champ Kind – all of whom won't make it easy to stay classy…while taking the nation's first 24-hour news channel by storm.
Also starring
Christina Applegate
,
Kristen Wiig
,
James Marsden
,
Dylan Baker
,
Meagan Good
,
Harrison Ford
,
Greg Kinnear
,
Josh Lawson
,
Vince Vaughn
,
Luke Wilson
and
Nicole Kidman
,
Anchorman 2: The Legend Continues
is set to hit theaters on December 20th, 2013. Stay tuned for more updates!