Watch: Cool Promo Clip From ANCHORMAN: THE LEGEND CONTINUES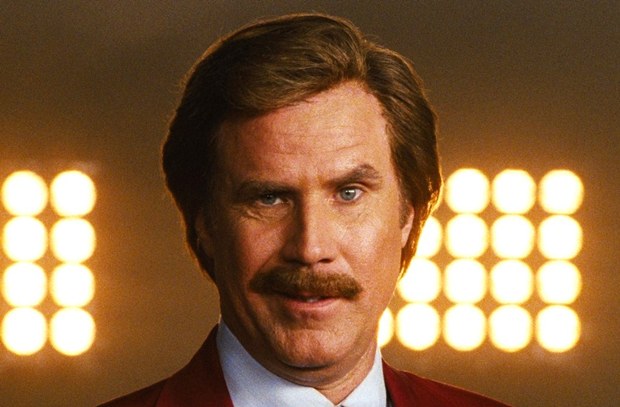 Hey guys, San Diego's top rated newsman Ron Burgundy is here to say something important, so you better check him out in the rest of this report. In other words, we have a pretty cool (and very British!) promo clip from the upcoming
Anchorman: The Legend Continues
, which is set to hit theaters this December, and…well, we definitely recommend you to take a look!
Adam McKay
directs the whole thing from a script he wrote with
Will Ferrell
, which will focus on the transition from what was kind of traditional news to where entertainment forces started melding in. And of course, Ferrell's Ron is going to be one of the catalysts of that! With the 70's behind him, he returns to the news desk, and here's what it looks like:
Also back for more are Ron's co-anchor and wife, Veronica Corningstone played by
Christina Applegate
, weather man Brick Tamland played by
Steve Carell
, man on the street Brian Fantana played by
Paul Rudd
, and sports guy Champ Kind played by
David Koechner
. The rest of the cast includes
Kristen Wiig
,
James Marsden
,
Dylan Baker
,
Meagan Good
,
Harrison Ford
,
Greg Kinnear
,
Josh Lawson
,
Vince Vaughn
,
Luke Wilson
and
Nicole Kidman
, and in case you forgot,
Anchorman: The Legend Continues
is set to hit theaters on December 20th, 2013. Anyone excited about the pic, or what?