ALMOST HUMAN The First 3 Minutes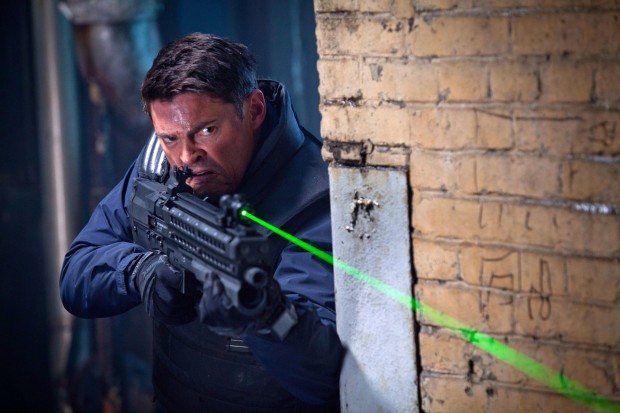 Check out the first 3 minutes from the first episode of JJ. Abrams/J.H. Wyman's new sci-fi series – Almost Human.
Almost Human takes place approximately 30 years in the future – when being a cop has only become a more dangerous job than it is today. Following an unprecedented increase in the crime rate, every police officer must partner with an android. This series follows the week-to-week missions of JOHN KENNEX (Urban), a detective and sole survivor of a devastating police ambush, and his robot partner, DORIAN (Ealy), as this buddy-cop duo solves cases and fight to keep the lid on dangerously evolved criminals in this futuristic landscape in the "Pilot" episode of ALMOST HUMAN, the first of a two-night series premiere airing Sunday, Nov. 17 (8:00-9:00 PM ET/PT) on FOX.
TV show comes from executive producer J.J. Abrams and creator/executive producer J.H. Wyman which stars Karl Urban as John Kennex, Michael Ealy as Dorian, Lili Taylor as Captain Maldonado, Mackenzie Crook as Rudy Lom, Michael Irby as Richard Paul and Minka Kelly as Valerie Stahl.
The pilot premieres on Sunday, November 17 and You Are Here episode on Monday 18.