THE AVENGERS: AGE OF ULTRON Adds Aaron Taylor-Johnson As Quicksilver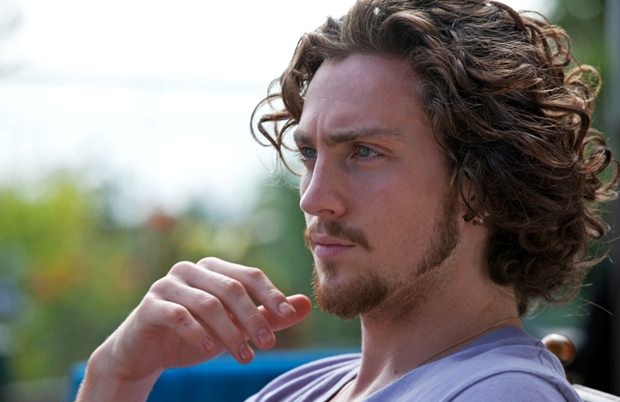 It's (finally) official,
Aaron Taylor-Johnson
is indeed set to play Quicksilver in Marvel's upcoming sequel
The Avengers: Age of Ultron
! Yep, Kick-Ass star is set to play the son of Magneto, aka the twin brother of the Scarlet Witch, aka the paternal half-brother of Polaris, in the
Joss Whedon
directed superhero film which is already set to hit theaters on May 1st, 2015. As you probably already know, Whedon directs the whole thing from his own script which follows the Avengers who reassemble to battle a sentient robot who has become one of humankind's biggest threats since breaking free from its creator, Dr. Hank Pym. Johnson joins previously confirmed
Robert Downey, Jr.
,
Chris Evans
,
Mark Ruffalo
,
Chris Hemsworth
,
Scarlett Johansson
and
Samuel L. Jackson
, who are reprising their roles from the first film. And, in case you forgot, the movie will also star
Elizabeth Olsen
as Scarlet Witch, aka the twin sister of Quicksilver, and
James Spader
as the titular evil robot Ultron. As for Johnson, well…he definitely sounds excited about his "overprotective" character:
Quicksilver has real anger frustration – I like that. I always thought it'd be quite funny if you saw him eating loads and people asked him why and he'd explain it's because he's burning so much energy all the time. Or ideas that you'd see him come back round – but he's already nipped out and got his lunch somewhere else. He just got bored – his attention span is so fucking quick…
So, Johnson as Quicksilver – yes, or no? Let us know & stay tuned for more updates!