2 New TV Spots For THE WOLF OF WALL STREET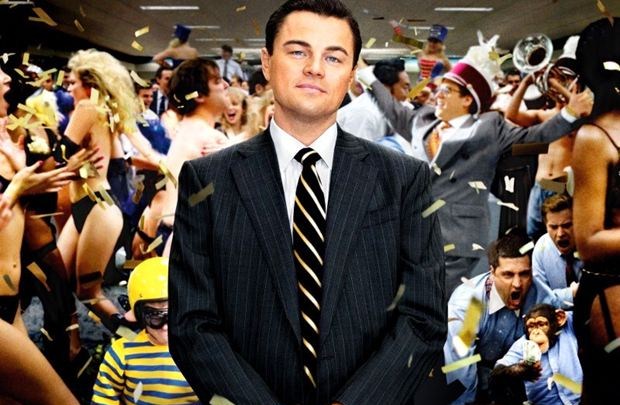 Check out the latest TV spots for
The Wolf Of Wall Street
, which is set to hit theaters next month. Directed by
Martin Scorsese
, and starring
Leonardo DiCaprio
in a leading role, this biographical black comedy will tell us the story of Jordan Belfort, a wealthy stockbroker with… well, big dreams! Head inside to check him out… Scorsese directed the pic from a script written by
Terence Winter
, and as we already informed you, the movie centers on New York stockbroker who refuses to cooperate in a large securities fraud case involving corruption on Wall Street, the corporate banking world and mob infiltration. Or, if you prefer the official synopsis:
From the American dream to corporate greed, Belfort goes from penny stocks and righteousness to IPOs and a life of corruption in the late 80s. Excess success and affluence in his early twenties as founder of the brokerage firm Stratton Oakmont warranted Belfort the title The Wolf of Wall Street. Money. Power. Women. Drugs. Temptations were for the taking and the threat of authority was irrelevant. For Jordan and his wolf pack, modesty was quickly deemed overrated and more was never enough.
Also starring
Jonah Hill
,
Margot Robbie
,
Matthew McConaughey
,
Jon Favreau
,
Kyle Chandler
,
Rob Reiner
,
Jean Dujardin
and
Pj Byrne
, the movie is set to hit theaters on December 25th, 2013. Let us know what you think about these videos & stay tuned for more updates!