THE WOLF OF WALL STREET Posters With Leonardo DiCaprio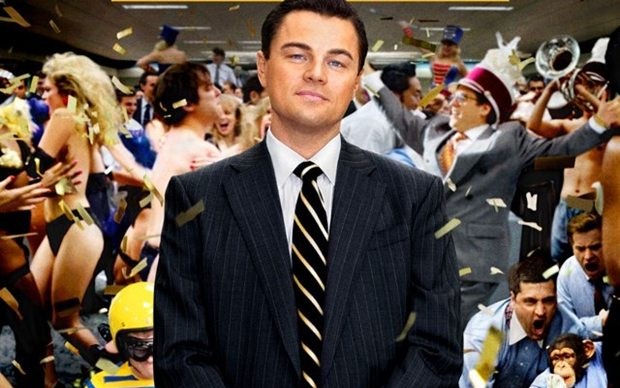 Two new posters for The Wolf of Wall Street have finally arrived! And you already know what that means – Leonardo DiCaprio aka Jordan Belfort invites you to take another look at his hard-partying lifestyle and tumultuous personal life. Head inside to check him out, this definitely looks promising…
Just a quick reminder – Martin Scorsese directed the pic from a script written by Terence Winter, which is based on Belfort's best-selling memoir of the same name.
The movie follows:
…a New York stock broker who refuses to cooperate in a large securities fraud case that includes mob infiltration into Wall Street and the corporate banking world. It chronicles Belfort's dramatic rise and fall on Wall Street, along with his hard-partying lifestyle and tumultuous personal life, which included drug and alcohol addiction.
Also starring Jonah Hill, Margot Robbie, Matthew McConaughey, Jon Favreau, Kyle Chandler, Rob Reiner, Jean Dujardin and Pj Byrne, The Wolf of Wall Street is set to hit theaters on December 25th, 2013.