MUPPETS MOST WANTED Reveals 'Outrage' Promo Video & New Poster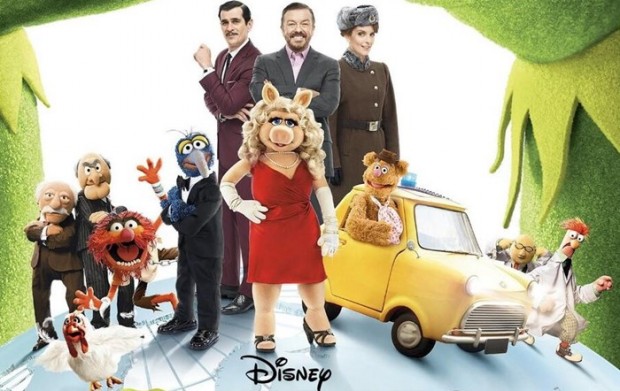 Muppets Most Wanted
are taking the world by farce! Hope you're ready for their hilarious adventures, 'cause today we have something great to share with you: a brand new
Outrage
promo video, with fans across the internet who are shocked that the movie wasn't nominated for over 247 awards. It can't be, it's not out yet? C'mon! You don't even know! Directed by
James Bobin
, the movie is a sequel to 2011's
The Muppets
and revolves around The Muppets on a grand world tour, who soon find themselves wrapped into an European jewel-heist caper headed by a Kermit the Frog look-alike and his dastardly sidekick. Or, if you prefer the official synopsis from Disney:
The movie takes the entire Muppets gang on a global tour, selling out grand theaters in some of Europe's most exciting destinations, including Berlin, Madrid and London. But mayhem follows the Muppets overseas, as they find themselves unwittingly entangled in an international crime caper headed by Constantine—the World's Number One Criminal and a dead ringer for Kermit—and his dastardly sidekick Dominic, aka Number Two!
Kermit the Frog, Miss Piggy, Fozzie Bear, Gonzo and Animal are definitely back, as well as
Ricky Gervais
,
Ty Burrell
and
Tina Fey
.
Muppets Most Wanted
hits theaters on March 21st, 2014.