You Can't Hide From a New Trailer For A HAUNTED HOUSE 2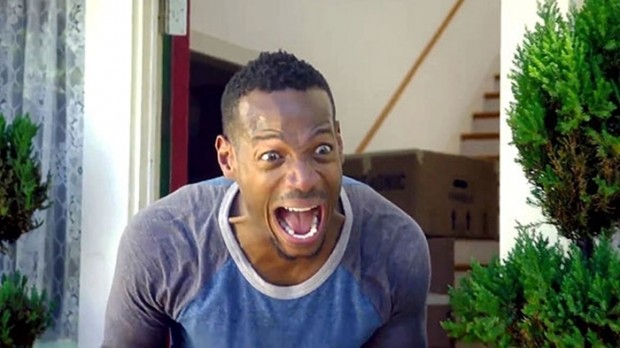 This brand new trailer for Michael Tiddes' upcoming horror comedy A Haunted House 2 is here to remind you that evil doesn't die! As a matter of fact, it just waits for the sequel. Our poor Malcolm is more than ready to move into a new lovely home with the new lovely family, but… huh, there's nothing lovely about that place!
Once again, Marlon Wayans portrays that Malcolm guy who, after losing his possessed girlfriend Kisha, meets and falls for a single white mother of two named Megan.
They move into a new home, but soon discover bizarre paranormal events surrounding the children and the property.
The movie, inspired by the latest supernatural horror movie franchises shows that this time… it's not just the house that's haunted, take a look:
Also starring Gabriel Iglesias, Jaime Pressly, Ashley Rickards, Essence Atkins, Affion Crockett, and Dave Sheridan, the movie is set to hit theaters on April 18th, 2014.
Let us know what you think about this video & stay tuned for more updates!