First Trailer For A LONG WAY DOWN Has Arrived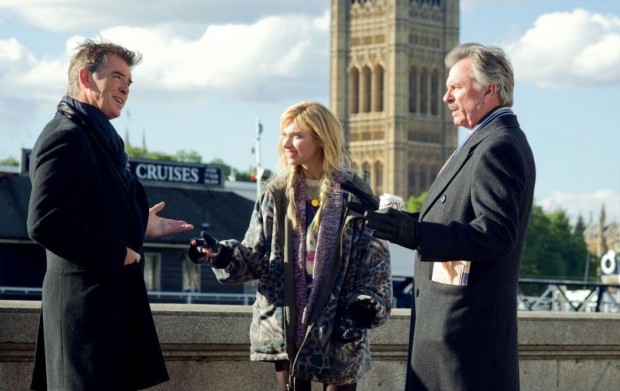 We already shared
the official poster for Pascal Chaumeil's upcoming A Long Way Down movie
, now we're back to add the very first trailer for the whole thing! In case you forgot,
Pierce Brosnan
,
Toni Collette
,
Aaron Paul
and
Imogen Poots
are four strangers on the edge…
of a special friendship
, head inside to check them out! As we previously reported, the movie is an adaptation of
Nick Hornby
's novel of the same name which revolves around the above mentioned strangers who find themselves on the same rooftop on New Year's Eve all wanting to commit suicide. That sounds spooky, but it actually looks hilarious:
And you have nothing to worry about – they soon make a pact to postpone their suicides until Valentine's Day! The rest of the cast includes
Rosamund Pike
,
Sam Neill
and
Tuppence Middleton
. Still nothing about the release date, but as usual – with every new update we'll be back!