X-MEN: DAYS OF FUTURE PAST Reveals First Teaser Trailer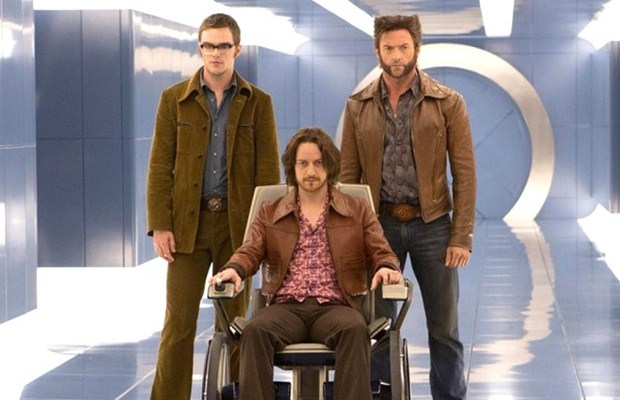 Hey guys, check out the first teaser trailer for (yet) another superhero film
X-Men: Days of Future Past
! Doesn't look bad at all, but the most important thing at this moment is that the full-length trailer arrives on Tuesday, October 29th. In addition to that trailer, Twentieth Century Fox has announced that director
Bryan Singer
will be answering fan questions next Monday on Twitter. Head inside to find the video and more details about the whole thing… We will once again remind you that Singer directs the movie from a script written by
Simon Kinberg
, which is based on the 1981 Uncanny X-Men storyline Days of Future Past by
Chris Claremont
and
John Byrne
. This time, the X-Men send Wolverine to the past to change a major historical event that could globally impact man and mutant kind, and here's what it looks like: And here's what we know about the plot:
The X-Men ensemble fights a war for the survival of the species across two time periods in X-Men: Days of Future Past. The characters from the original X-Men film trilogy join forces with their younger selves from X-Men: First Class in a battle that must change the past – to save their future.
Starring
Hugh Jackman
,
Ian McKellen
,
Patrick Stewart
,
James McAvoy
,
Jennifer Lawrence
,
Michael Fassbender
,
Nicholas Hoult
,
Anna Paquin
,
Ellen Page
,
Shawn Ashmore
,
Peter Dinklage
,
Omar Sy
,
Halle Berry
,
Daniel Cudmore
,
Fan Bingbing
,
Boo Boo Stewart
,
Adan Canto
,
Evan Peters
,
Josh Helman
and
Lucas Till
,
X-Men: Days of Future Past
is scheduled to be released on May 23rd, 2014. And, a little reminder:
Beginning at 10:30 A.M. PT/1:30 P.M. EST, users can tweet questions to Singer using the hashtags #XMen and #AskSinger.