X-MEN: DAYS OF FUTURE PAST Reveals 2 New Pics With Wolverine & Beast (Plus First Look At Quicksilver!)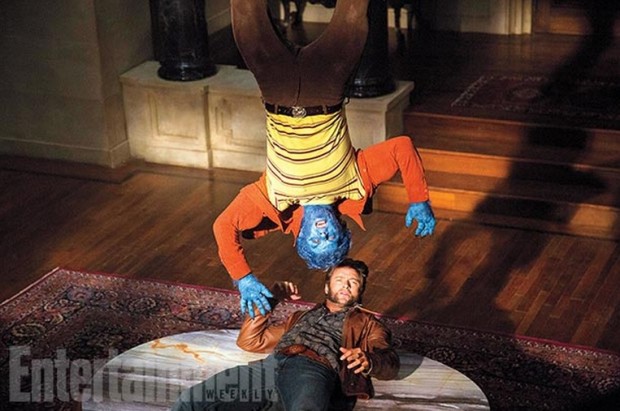 A few months ago we shared some pretty cool stills from the upcoming X-Men: Days of Future Past movie, when you had a chance to take a better look at Logan, Charles Xavier, Mystique, Bolivar Trask and the rest of the company. Guess what, we finally have two new pics from Bryan Singer's epic battle, that give us the very first look at Quicksilver, played by Evan Peters! Watch out guys, he's very fast, he talks quick, he moves quick, and everything else is very slow compared to him…
As usual, all you have to do is click on these pics to enlarge, and we will once again remind you that the upcoming superhero film follows the beloved characters from the original X-Men film trilogy who join forces with their younger selves from X-Men: First Class, in order to change the past and… well, save our future, what else?
In case you've missed the official trailer for the movie, now is the perfect moment to check it out (don't worry, it opens in new tab!)
The movie is set to hit theaters on May 23rd, 2014, and has an awesome cast on board which includes Patrick Stewart, Ian McKellen, Hugh Jackman, Michael Fassbender, James McAvoy, Jennifer Lawrence, Halle Berry, Nicholas Hoult, Peter Dinklage, Fan Bingbing, Boo Boo Stewart, Lucas Till and more.
Let us know what you think about these new stills (via EW), and stay tuned for more updates!