DRACULA Behind the Scenes Video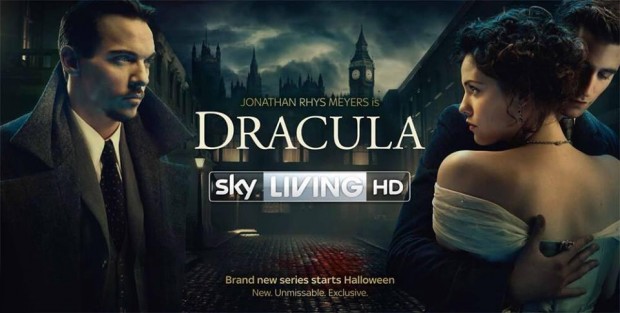 Take a look at
Dracula
behind the scenes video where
Jonathan Rhys Meyers
discusses the titular character in NBC's TV Show, which premieres on Friday, October 25th. Series introduces Dracula as he arrives in London, posing as an American entrepreneur who maintains that he wants to bring modern science to Victorian society. In reality, he hopes to wreak revenge on the people who ruined his life centuries earlier. There's only one circumstance that can potentially thwart his plan: Dracula falls hopelessly in love with a woman who seems to be a reincarnation of his dead wife. And here's the official synopsis for the first episode titled The Blood is the Life:
New to England, Alan Grayson hosts a lavish party. He becomes fixated on Mina, a beautiful young woman who looks like his dead former love. Newly engaged to Mina, Harker grapples with worries over providing Mina the life she deserves.
Dracula starring Jonathan Rhys Meyers as Dracula, Oliver Jackson-Cohen as Jonathan Harker, Thomas Kretschmann as Abraham Van Helsing, Jessica De Gouw as Mina Murray, Katie McGrath as Lucy Westenra, Nonso Anozie as R.M. Renfield and Victoria Smurfit as Lady Jane. NBC's Dracula, premiering Friday, October 25 at 10/9c on NBC.