Watch: Full Trailer For UNDER THE SKIN, Starring Scarlett Johansson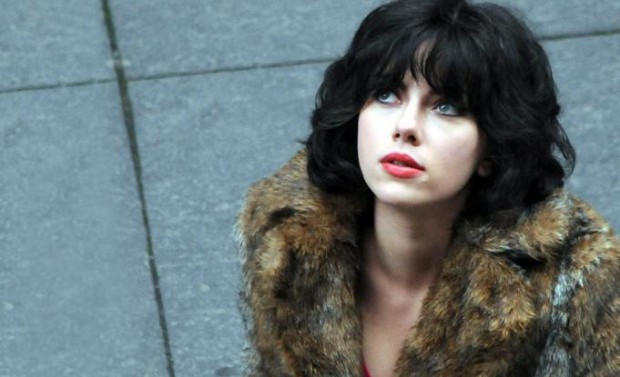 Check out the full trailer for
Jonathan Glazer
's upcoming sci-fi thriller
Under the Skin
, which stars
Scarlett Johansson
as an alien seductress who preys upon hitchhikers in Scotland. Pretty short (and dark) video, but I'm sure you're going to enjoy in this unique look at our world through alien eyes… Written by Glazer and
Walter Campbell
, and adapted from
Michel Faber
's novel of the same name, the movie tells the story of an alien sent to Earth by a rich corporation to prey on unwary hitchhikers. Johansson plays that alien disguised as the perfect aesthetic form of a mesmerizing woman, who scours remote highways and desolate scenery looking to use her greatest weapon to snare human prey – her voracious sexuality. Here's what it looks like: And here's the rest of the plot:
She is deadly efficient, but over time becomes drawn to and changed by the complexity of life on earth. With this new found humanity and weakening alien resolve, she finds herself on a collision course with her own kind. Taking her point of view throughout, the film presents a unique look at our world through alien eyes.
The movie premiered this August at the Telluride Film Festival, it later played out of competition at the 70th Venice International Film Festival, and was also screened at this year' Toronto International Film Festival. Unfortunately, still nothing about the US release date, but as usual – we'll keep an eye on it!