Trailer For BLENDED, Starring Adam Sandler & Drew Barrymore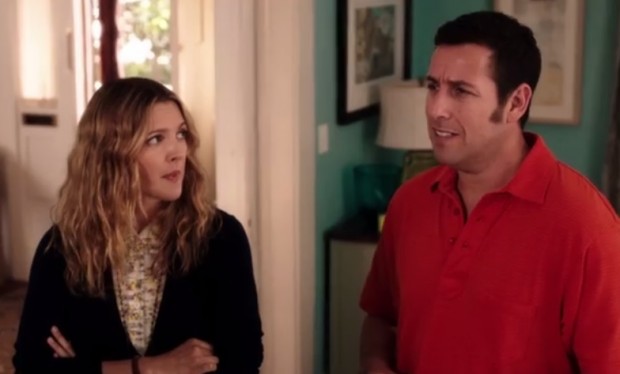 Blended, anyone out there familiar with this title? Of course you are! After all, we're talking about the third comedy collaboration between Adam Sandler and Drew Barrymore. So, in case you're (still) a fan of 50 First Dates and The Wedding Singer, then I'm sure you're going to enjoy in the first trailer for yet another romantic comedy… I mean, it doesn't look bad at all!
Let us first inform you that Frank Coraci directed the whole thing from a script written by Ivan Menchell and Clare Sera, which centers on single parents who, after a bad blind date, find themselves stuck together at a resort for families.
Their attractions grows as their respective kids benefit from the burgeoning relationship, and in case you want to see what it looks like, here's the official trailer:
And here's the official synopsis:
After a disastrous blind date, single parents Lauren and Jim agree on only one thing: they never want to see each other again. But when they each sign up separately for a fabulous family vacation with their kids, they are all stuck sharing a suite at a luxurious African safari resort for a week.
Also starring Joel McHale, Wendi McLendon-Covey, Kevin Nealon, Jessica Lowe, Terry Crews, Bella Thorne, Emma Fuhrmann, Alyvia Alyn Lynd, Kyle Red Silverstein and Braxton Beckham, Blended is set to hit theaters on May 23rd, 2014.
So, any thoughts?