Trailer For BLENDED, Starring Adam Sandler & Drew Barrymore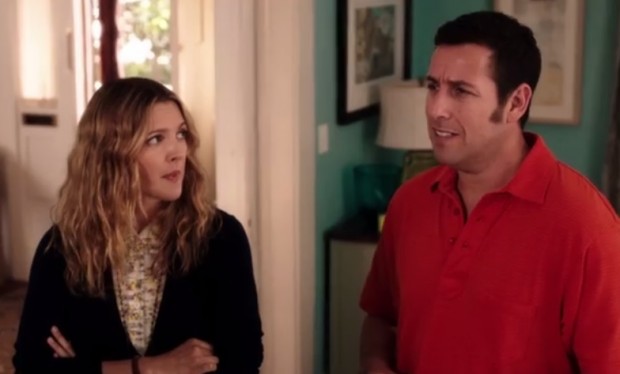 Blended
, anyone out there familiar with this title? Of course you are! After all, we're talking about the third comedy collaboration between
Adam Sandler
and
Drew Barrymore
. So, in case you're (still) a fan of
50 First Dates
and
The Wedding Singer
, then I'm sure you're going to enjoy in the first trailer for yet another romantic comedy… I mean, it doesn't look bad at all! Let us first inform you that
Frank Coraci
directed the whole thing from a script written by
Ivan Menchell
and
Clare Sera
, which centers on single parents who, after a bad blind date, find themselves stuck together at a resort for families. Their attractions grows as their respective kids benefit from the burgeoning relationship, and in case you want to see what it looks like, here's the official trailer: And here's the official synopsis:
After a disastrous blind date, single parents Lauren and Jim agree on only one thing: they never want to see each other again. But when they each sign up separately for a fabulous family vacation with their kids, they are all stuck sharing a suite at a luxurious African safari resort for a week.
Also starring
Joel McHale
,
Wendi McLendon-Covey
,
Kevin Nealon
,
Jessica Lowe
,
Terry Crews
,
Bella Thorne
,
Emma Fuhrmann
,
Alyvia Alyn Lynd
,
Kyle Red Silverstein
and
Braxton Beckham
,
Blended
is set to hit theaters on May 23rd, 2014. So, any thoughts?