Watch: First Trailer For THE RAILWAY MAN, Starring Colin Firth & Nicole Kidman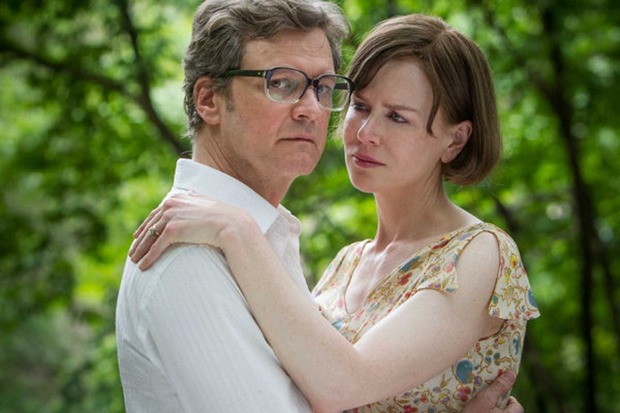 I'm sure you're all familiar with
The Railway Man
, an intense war drama directed by
Jonathan Teplitzky
, which stars
Colin Firth
as a former POW from WWII who learns to make peace with a previous tormentor. The movie, described as a classic war autobiography, premiered four days ago at TIFF, and we finally have the first trailer to share. Head inside to take a look… Teplitzky directed the movie from a script written by Frank Cottrell Boyce and Andy Paterson, but the whole thing is actually based on the best-selling autobiography by
Eric Lomax
. The movie tells us a powerful tale of survival and of the human capacity to understand even those who have done us unthinkable harm, and stars Firth as Lomax, a British officer who is captured by the Japanese in Singapore and sent to a POW camp, where he is forced to work on the Thai-Burma Railway. Here's what it looks like:
And here's the rest of the story:
Years later, and still suffering the psychological trauma of his wartime experiences, Lomax is persuaded by his wife Patti to find and confront one of his captors. Accompanied by his best friend, Lomax returns to the scene of his torture and manages to track down his captor, Japanese officer Takashi Nagase, from the prison camp, in an attempt let go of a lifetime of bitterness and hate.
The rest of
The Railway Man
cast includes
Nicole Kidman
,
Jeremy Irvine
,
Stellan Skarsgard
and
Hiroyuki Sanada
. Unfortunately – still nothing about the US release date, but as usual – we'll keep an eye on it. In the meanwhile, let us know what you think about the trailer, and stay tuned for more updates!