New International Poster For CAPTAIN PHILLIPS, Starring Tom Hanks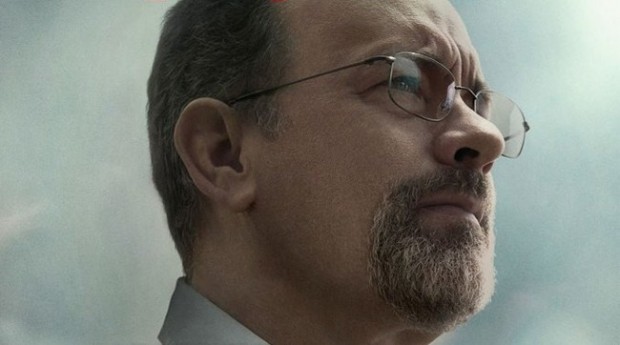 Take another look at Tom Hanks, who stars as Captain Richard Phillips in Paul Greengrass' action thriller, which is set to hit theaters next month. In case you forgot, the movie follows the titular captain, whose ship was boarded by four Somali pirates who took crew members hostage. He's a real-life hero, that's for sure, head inside to check him out…
Greengrass directed the movie from a script written by Billy Ray, which is based upon the book "A Captain's Duty: Somali Pirates, Navy SEALs, and Dangerous Days at Sea" by Richard Phillips and Stephan Talty.
The movie tells the true story of Captain Richard Phillips and the 2009 hijacking by Somali pirates of the US-flagged MV Maersk Alabama, the first American cargo ship to be hijacked in two hundred years.
For those who may have missed the official trailer:
Beside Hanks, the rest of Captain Phillips cast includes Catherine Keener, Max Martini, Yul Vazquez, Michael Chernus, Chris Mulkey, Corey Johnson, David Warshofsky, John Magaro, Angus MacInnes, and the movie is set to hit theaters on October 11th, 2013.
Click on the poster to take a better look & stay tuned for more updates!