Trailer & Clip From THE RAILWAY MAN, Starring Colin Firth & Nicole Kidman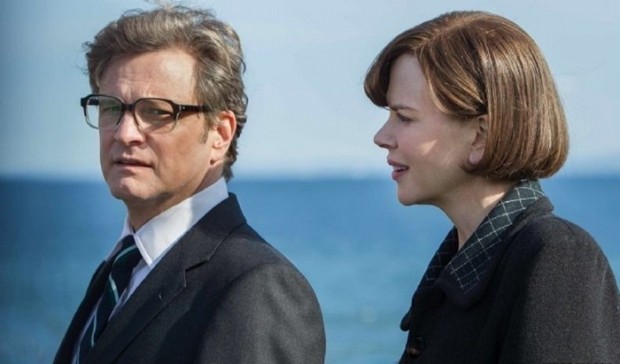 The Railway Man is unfortunately still without an official release date (read: the movie will probably open later this year), but who cares when we have a brand new trailer and clip to share with you, right? Head inside to check out those great (and pretty intense) videos with Colin Firth and Nicole Kidman, and let us know what you think…
We will once again remind you that director Jonathan Teplitzky stands behind this adaptation of the bestselling autobiography of the same name by Eric Lomax, which centers on a British officer captured by the Japanese in Singapore and sent to a POW camp.
Years later, suffering the psychological trauma of his wartime experiences, he decides to find and confront one of his captors.
Of course, his wife Patti, played by Kidman, and his best friend Finlay, played by Stellan Skarsgard, are more than ready to help him confront his haunting past in this powerful tale of survival, love and redemption.
Beside the above mentioned names, the rest of the cast includes Jeremy Irvine, Sam Reid, Tanroh Ishida and Hiroyuki Sanada.
In case you've missed our earlier report, we definitely recommend you to check out the very first trailer and some great character posters for The Railway Man which, as we said, is expected to open later this year.
When exactly – stay tuned to find that out!