Ancient Mysteries Revealed In New Trailer, Images & Posters For THE ADVENTURER: THE CURSE OF THE MIDAS BOX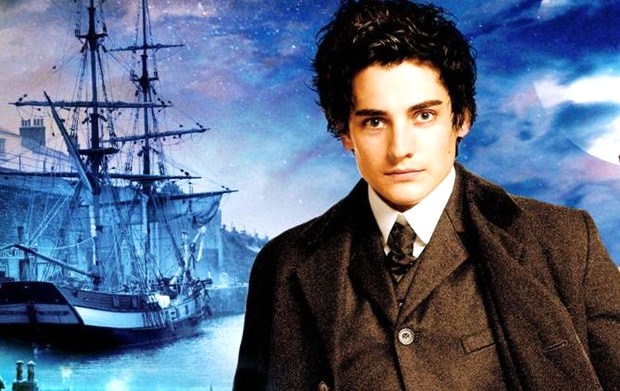 Check out the official trailer, 10 new images and posters for
The Adventurer: The Curse of the Midas Box
, which is set to hit theaters on January 10th, 2014. Directed by
Jonathan Newman
, the movie stars
Aneurin Barnard
as a fearless hero Mariah Mundi and his quest through a fantastical realm of steam-powered wonders and sinister magic. Ancient mysteries & powerful evil, that's exactly what we have for you today, head inside to check it out…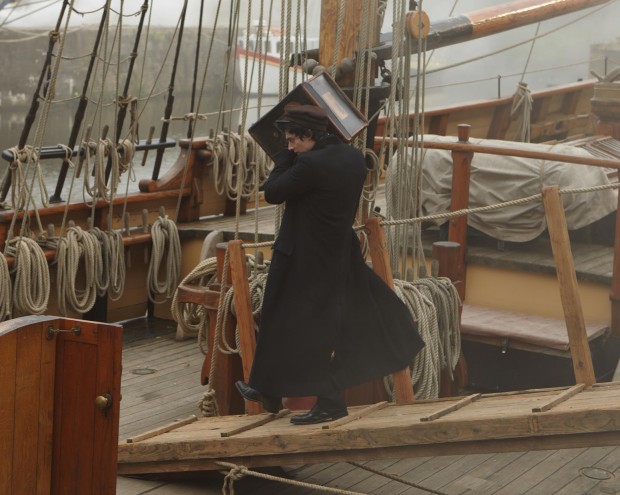 Newman directed the movie from a script written by
Christian Taylor
and
Matthew Huffman
, which is based on the best-selling novel
Mariah Mundi and the Midas Box
by
G.P. Taylor
.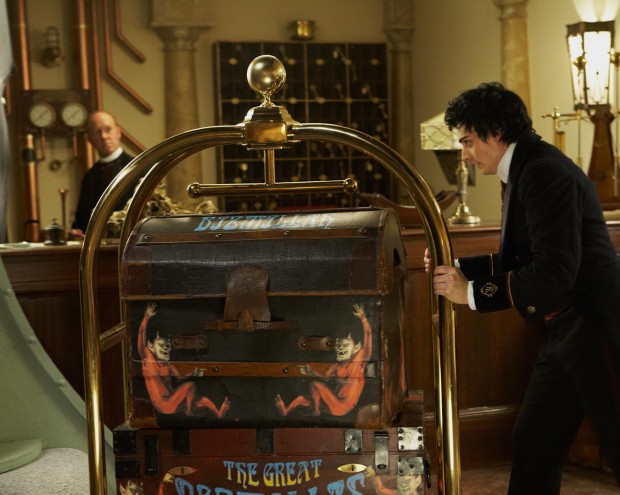 It follows a seventeen-year-old Mariah Mundi, whose life is turned upside down when his parents vanish and his younger brother is kidnapped. Here's the official trailer: And here's the rest of the plot:
Following a trail of clues to the darkly majestic Prince Regent Hotel, Mariah discovers a hidden realm of child-stealing monsters, deadly secrets and a long-lost artifact that grants limitless wealth – but also devastating supernatural power. With the fate of his world, and his family at stake, Mariah will risk everything to unravel the Curse of the Midas Box!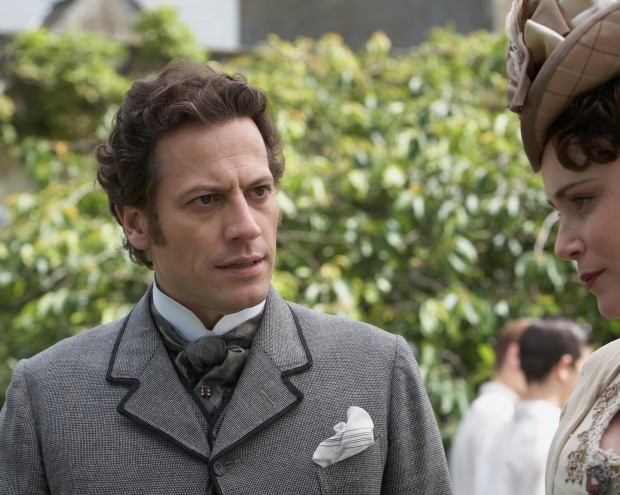 Beside Barnard, the rest of
The Adventurer: The Curse of the Midas Box
cast includes
Michael Sheen
,
Lena Headey
,
Sam Neill
and
Ioan Gruffudd
. Don't forget to
click
on all these pics (and posters) to enlarge & make sure you stay tuned for more!