2 New Clips From THE COUNSELOR With Michael Fassbender & Brad Pitt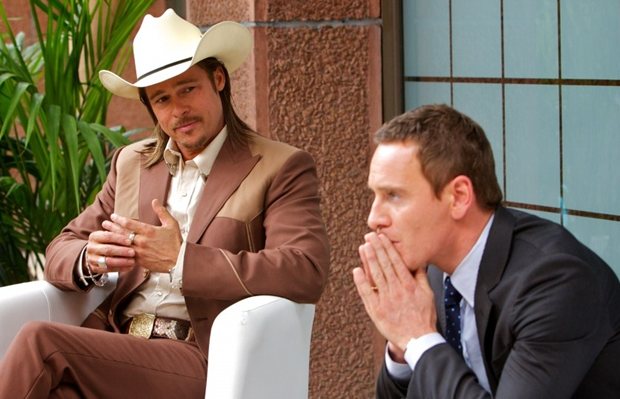 A few days ago we shared one pretty cool The Counselor clip with Penelope Cruz and Cameron Diaz, and now we're back to add two more videos from Ridley Scott's crime thriller. As you already see from our title, this time – it's all about Michael Fassbender's greedy lawyer and Brad Pitt's "seedy middleman", head inside to check them out…
We will once again remind you that Ridley Scott directed the whole thing from an original screenplay written by Cormac McCarthy, which revolves around a respected lawyer's dalliance with an illegal business deal that spirals out of control.
In other words, Fassbender plays that lawyer who finds himself in over his head when he decides to delve into the dark world of drug trafficking.
Along the way we meet his naive girlfriend Laura, played by Penelope Cruz, the above mentioned seedy middleman Westray, and a mysterious and dangerous couple Reiner and Malkina, played by Javier Bardem and Cameron Diaz.
Also starring Dean Norris, Natalie Dormer, John Leguizamo and Rosie Perez, The Counselor is set to hit theaters on October 25th, 2013.
In case you've missed our previous reports, make sure you check out the latest character posters and stay tuned for even more updates!