Roman Polanski's VENUS IN FUR Reveals New Red Band Trailer & Poster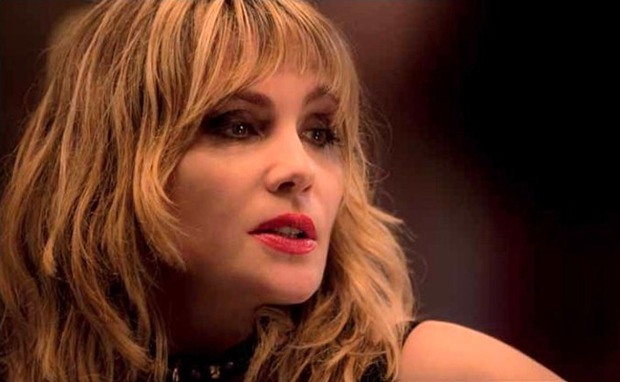 From attraction to obsession – that's exactly what this brand new red band trailer for
Roman Polanski
's upcoming
Venus in Fur
is all about. I'm sure you already know that the movie is an adaptation of
David Ives
' play of the same name, and that
Mathieu Amalric
and
Emmanuelle Seigner
will lead us through this (so-called) playful S&M comedy, right? What are you waiting for, head inside to check them out!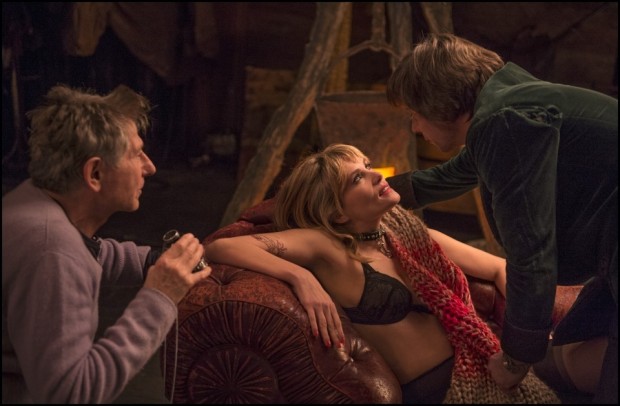 So, as we said, the film is an adaptation of a play of the same name by
David Ives
that was inspired by
Leopold von Sacher-Masoch
's novel
Venus in Furs
.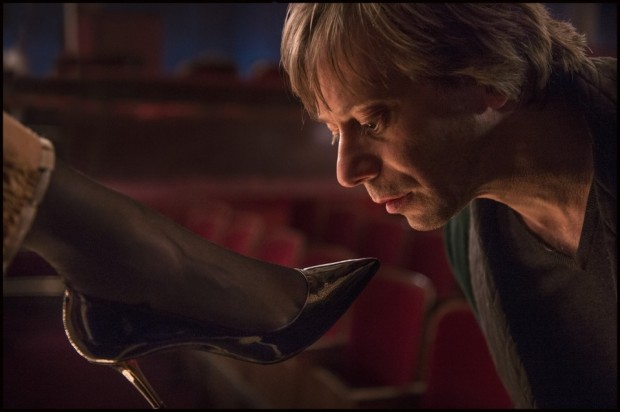 It follows director named Thomas, played by Amalric, who becomes enslaved by desire after reluctantly agreeing to audition one last actress for the lead role of his play. Here's that red band trailer: And in case you want more details, here's the official synopsis:
Alone in a Parisian theatre after a day of auditioning actresses for the play he is preparing to direct, Thomas is complaining over the phone about the low standard of the auditionees. Not one has the poise to play the leading role. He is getting ready to leave when Vanda appears: an unbridled and brazen whirlwind of energy. Vanda embodies everything Thomas hates. She is crude, idiotic, and will stop at nothing to get the part. But when Thomas finds himself backed into a corner and lets her try her luck, he is amazed to see Vanda transformed. Not only has she found the right props and costumes, but she understands the character (whose name she shares) intimately, and knows all her lines by heart. The "audition" lengthens and intensifies, and Thomas's attraction starts to develop into an obsession…
Venus in Fur
premiered in competition for the Palme d'Or at this year's Cannes Film Festival, but unfortunately – still nothing about the US release date. As usual – we'll keep an eye on it, so make sure you stay tuned for more updates!