Teaser Poster For THE HUNGER GAMES: MOCKINGJAY – Part 1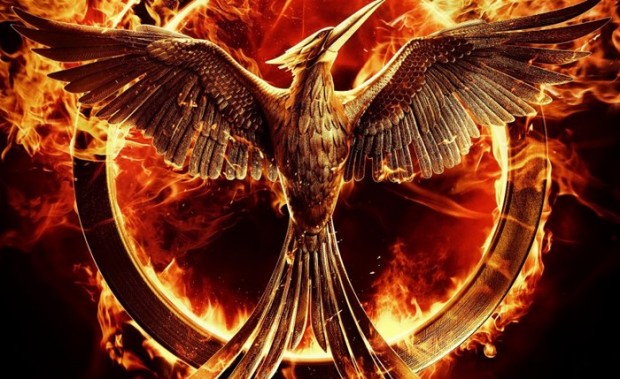 I'm not some huge fan of all those
Hunger Games
posters (they're all pretty much the same, right?) but who cares! We finally have the very first teaser poster for
The Hunger Games: Mockingjay – Part 1
to share, and as usual – you can check it out in the rest of this report… In case you forgot, the upcoming movie is the third installment in
The Hunger Games
film series, and is the first of two cinematic parts based on the novel Mockingjay, written by
Suzanne Collins
.
Francis Lawrence
directs the whole thing from a script written by
Danny Strong
, which follows the well-known heroine Katniss Everdeen and:
…her journey as she leads the districts of Panem in a rebellion against the tyrannical and corrupt Capitol. As the war that will determine the fate of Panem escalates, Katniss must decipher for herself who she can trust and what needs to be done, with everything she cares for in the balance.
Starring
Jennifer Lawrence
,
Josh Hutcherson
,
Liam Hemsworth
,
Woody Harrelson
,
Elizabeth Banks
,
Philip Seymour Hoffman
,
Jeffrey Wright
,
Stanley Tucci
,
Donald Sutherland
,
Julianne Moore
(and more),
The Hunger Games: Mockinjay – Part 1
hits theaters November 21st, 2014. As usual –
click
on the poster to enlarge & stay tuned for more updates!