Constantin Film's TARZAN Reveals New Trailer, Images & Poster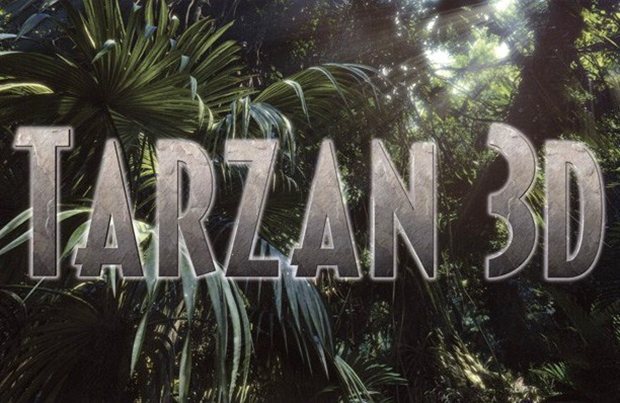 Check out the latest trailer, images and poster for Constantin Film's 3D animated feature Tarzan. Starring Kellan Lutz and Spencer Locke, the movie will tell us the story of a well-known jungle-couple Tarzan and Jane, who must face an army sent by the CEO of Greystoke Energies, the man who took over the company after Tarzan's parents died in a plane crash. Head inside to take a look…
Yep, the film, directed by Reinhard Klooss, updates the classic Edgar Rice Burroughs' jungle hero. This time, Tarzan's parents, billionaire adventurers, are killed in airplane crash rather than being marooned with their child.
And the movie's villain is the CEO of Greystoke Energies, played by Mark Deklin, a man who took over the company from Tarzan's deceased parents.
In the script, Jane is the daughter of an African guide and is committed to the conservation and preservation of the African jungle. She eventually works with Tarzan to defeat the mercenary army of Greystoke Energies.
The rest of Tarzan cast includes Jaime Ray Newman, Robert Capron, Trevor St. John and Brian Huskey.
As usual – click on all these images (and posters) to enlarge & let us know what you think!