Watch: First Trailer For SUNLIGHT JR. Starring Naomi Watts & Matt Dillon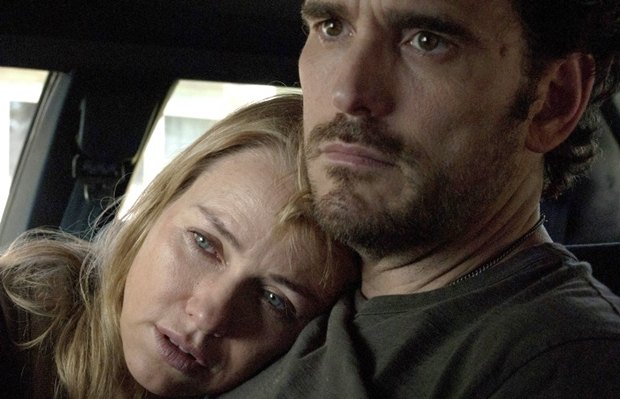 Check out the very first trailer (and image) for the upcoming
Sunlight Jr.
movie which comes from director
Laurie Collyer
, and stars
Naomi Watts
and
Matt Dillon
in leading roles. Quite powerful drama that follows a Florida couple who deals with an unexpected pregnancy while holding minimum wage jobs. Head inside to take a look… Written and directed by Collyer, the movie stars Watts as a hard-working convenience store clerk and Dillon as her disabled boyfriend, Richie. They are trapped in a generational cycle of poverty, and their luck may be changing when they learn that Melissa has become pregnant. But as soon as she loses her job and they get evicted from the motel they live in, their joy vanishes. Through this adversity, the couple realizes that they can never lose everything as long as they have each other, and here's what it looks like: In case you want even more details, here's the official synopsis:
Quickie-mart employee Melissa and boyfriend Richie are poor but very much in love. Living in a Florida motel and supported by Melissa's small hourly wage and Richie's monthly disability check, they are nevertheless thrilled to learn that Melissa is pregnant. When Melissa's abusive ex begins sniffing around, her job is threatened and the couple faces eviction, their tenuous financial situation threatens to bring their modest but happy life crashing down. Lacking the resources and support to nurture their young family, Melissa and Richie face difficult decisions that their love may not be able to survive.
Also starring
Norman Reedus
and
Tess Harper
,
Sunlight Jr.
is set to hit limited theaters on November 15th, 2013. So, any thoughts?