SCANDAL Photos from More Cattle, Less Bull 3.05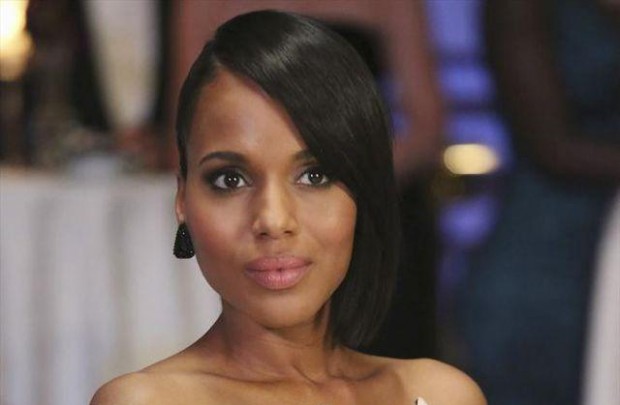 Check out some
Scandal
photos from the fifth episode of the third season of the show which is titled
More Cattle, Less Bull
. In More Cattle, Less Bull episode, the team gets closer to the truth behind operation Remington…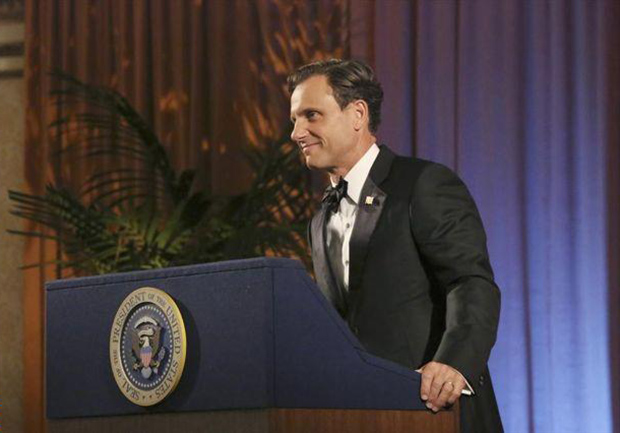 The team investigates Democratic Congresswoman Josie Marcus, while Olivia and Mellie have a surprising run-in during the White House Correspondents' Dinner. Meanwhile, Jake and Huck get closer to the truth about Operation Remington, which could lead to devastating results.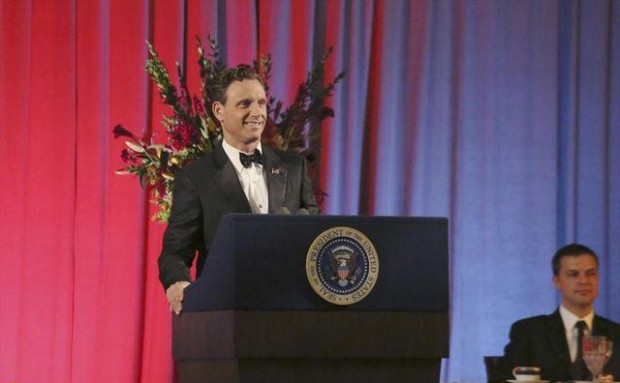 Scandal stars Kerry Washington as Olivia Pope, Columbus Short as Harrison Wright, Guillermo Diaz as Huck, Darby Stanchfield as Abby Whelan, Katie Lowes as Quinn Perkins, Tony Goldwyn as President Fitzgerald Grant, Jeff Perry as Cyrus Beene, Bellamy Young as Mellie Grant, Joshua Malina as David Rosen and Scott Foley as Captain Jacob "Jake" Ballard.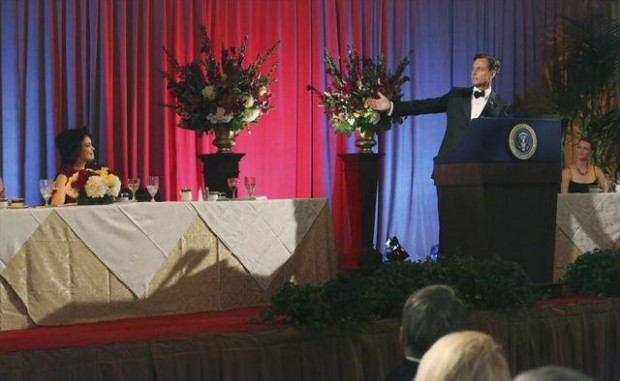 Guest starring Lisa Kudrow as Josephine Marcus, Kate Burton as Vice President Sally Langston, Tom Amandes as Governor Samuel Reston, Jack Coleman as Daniel Douglas Langston, Sally Pressman as Candace Marcus, Stoney Westmoreland as Hal Rimbeau, Brian Letscher as Tom, Erin Chambers as Mara, Sarah Benoit as Doris, Michael Mahon as Billy Joe Lee, Paul Adelstein as Leo Bergen and Joe Morton as Rowan.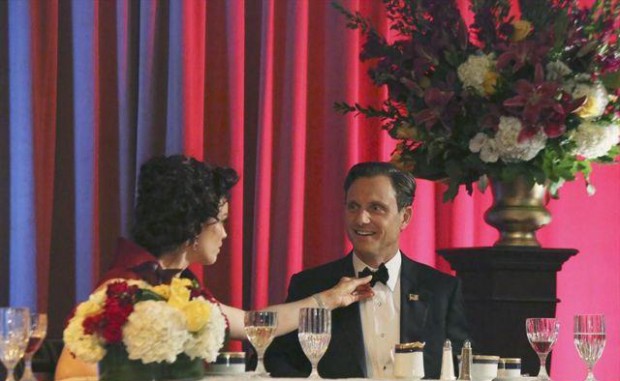 More Cattle, Less Bull written by Jenna Bans and directed by Randy Zisk airs Thursday, October 31st on the ABC Television Network.