REIGN Photos and Clip from Sacrifice 1.10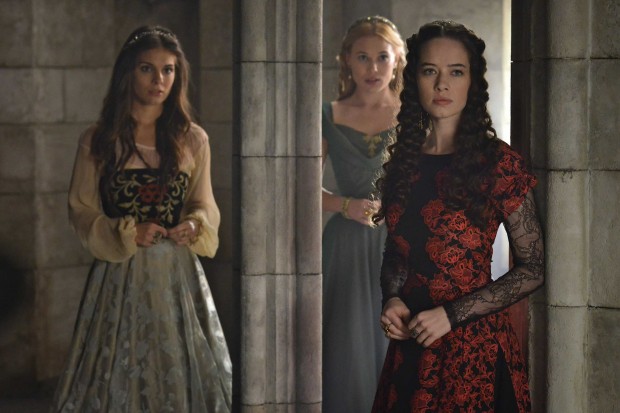 Sacrifice is title of next episode of Reign, one of your favorite TV shows. So check out photos and clip from the tenth episode.
If you're a fan of Reign, you probably know that Bash's life was in danger, and you can also see that in this clip.
When a plot to kill Bash (Torrance Coombs) goes wrong, Queen Catherine (Megan Follows) is suspected of orchestrating it.
Here's a short synopsis for Reign 1.10:
Mary (Adelaide Kane) offers to help free a wrongly imprisoned pregnant peasant named Isobel (guest star Amy Forsyth) who has a mysterious tie to Bash. Meanwhile, Lola (Anna Popplewell) blackmails Queen Catherine to keep her from trying to ruin Mary and Bash, whose bond continues to grow.
Caitlin Stasey, Celina Sinden, Alan Van Sprang and Toby Regbo also star.
Rachel Talalay directed the episode written by P.K. Simonds and Daniel Sinclair which airs January 30th (9:00-10:00 p.m. ET) (TV-14, V) (HDTV).