November 2013 Movie Trailers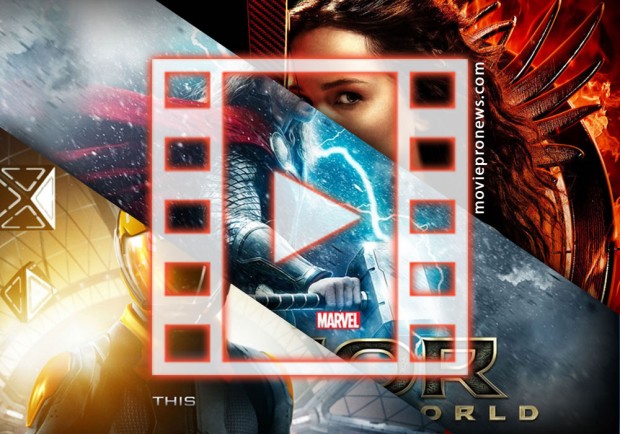 What movie(s) to watch this month – need a little help with that? Good, 'cause we're here to share our list of best (upcoming) movies you just have to see this November. As you already know, a good movie deserves a good trailer, so you better head inside to find some interesting videos and choose your favourite one! Let's start with action adventures, shall we? The first one is an adaptation of Orson Scott Card's novel
Ender's Game
, which opens on November 1st, 2013. Starring
Asa Butterfield
,
Ben Kingsley
and
Harrison Ford
, the movie will tell us the story of a young boy who is sent to an advanced military school in space to prepare for a future alien invasion. So far, everything about the pic looked pretty cool, so you definitely have our recommendation. Then, of course, we have
Thor: The Dark World
, which continues the adventures of our favourite superhero, played by
Chris Hemsworth
. The movie also stars great
Tom Hiddleston
as Loki and
Natalie Portman
as Jane Foster, and that's like… three good reasons for you to bookmark November 8th, 2013, right? Another sci-fi adventure, set to hit theaters on November 22nd, 2013, is the second installment in The Hunger Games trilogy, aka
The Hunger Games: Catching Fire
, which once again follows Katniss Everdeen and Peeta Mellark, played by
Jennifer Lawrence
and
Josh Hutcherson
. They will show us that hope is stronger than fear, and I guess that should be enough for all action-adventure lovers? When it comes to comedy, you have nothing to worry about – some great titles are on November-must-see-list. Like
Ted Koland
's honeymoon comedy
Best Man Down
, that opens on November 8th, 2013, as well as
Malcolm D. Lee
's R-rated comedy
The Best Man Holliday
, which hits theaters on November 15th, 2013. Let's not forget to mention
Vince Vaughn
's hilarious
Delivery Man
, opening on November 22nd, 2013, and Hunger Games spoof –
The Starving Games
, which arrives in limited theaters on November 8th, 2013. Interested in action thrillers? Good! Here's our recommendation:
Spike Lee
's R-rated remake
Oldboy
(with awesome
Josh Brolin
in leading role) which opens on November 27th, 2013, as well as
Homefront
where everything is about
Jason Statham
vs.
James Franco
. We also have
Fredrik Bond
's interesting mix of action and romance –
Charlie Countryman
, with
Shia LaBeouf
and
Evan Rachel Wood
, which opens on November 15th, 2013, and of course –
Keanu Reeves
' directorial debut
Man of Tai Chi
, which is set to hit limited theaters on November 1st, 2013. The real-life dramas such as
Dallas Buyers Club
on November 1st, 2013, and
The Book Thief
on November 8th, 2013 are also something you should not miss, as well as
Diana
biopic with great
Naomi Watts
as the Princess of Walles, and
Mandela: Long Walk to Freedom
, with
Idris Elba
as Nelson Mandela. This powerful drama, directed by Justin Chadwick, opens on November 29th, 2013. There you go, some of the films you should definitely check out this November. In case that's not enough for you, here's another (video-list) with some great trailers, hope it will help!