New Trailer & Poster For THE NUT JOB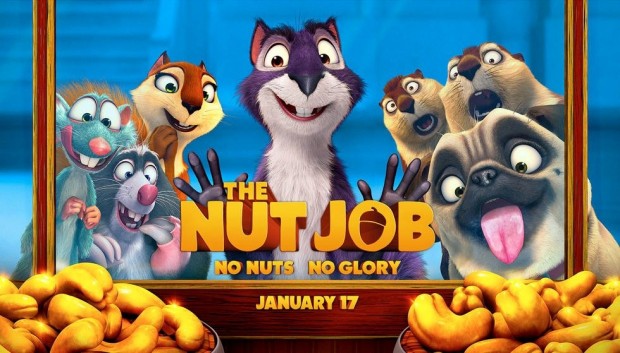 No nuts, no glory – and you already know we're here to give you a brand new trailer and poster for The Nut Job, which is set to hit theaters next month! We previously shared over 30 new images and some great posters for this action-packed comedy set in fictional Oakton; now it's time to take another look at Surly and Buddy, head inside to check them out…
Directed by Peter Lepeniotis, the movie follows a mischievous squirrel, and his rat friend who plan a nut store heist of outrageous proportions and find themselves embroiled in a much more complicated and hilarious adventure.
Featuring a voice cast of Will Arnett, Brendan Fraser, Liam Neeson, Katherine Heigl, Stephen Lang, Sarah Gadon and Jeff Dunham, the movie opens on January 17th, 2014.
Let us know what you think about the new trailer & stay tuned for more updates!