New THE HOBBIT: THE DESOLATION OF SMAUG Banner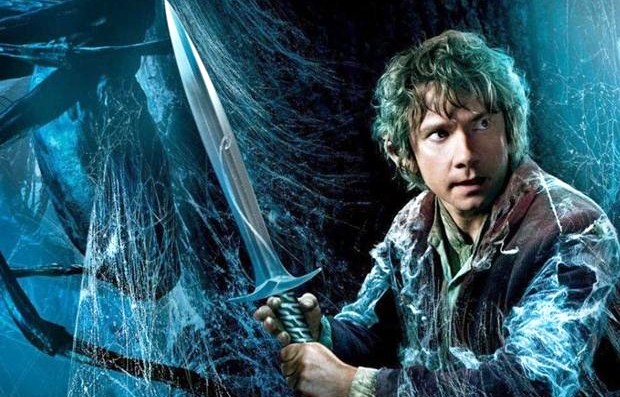 And the latest banner for
The Hobbit: The Desolation of Smaug
is all about Bilbo Baggins! Head inside to take a better look at this brave little guy, played by
Martin Freeman
, who is (obviously) more than ready for that epic quest to reclaim the Lonely Mountain and the lost Dwarf Kingdom of Erebor… Directed by
Peter Jackson
, and also starring
Ian McKellen
,
Richard Armitage
,
Benedict Cumberbatch
,
Evangeline Lilly
,
Lee Pace
,
Luke Evans
,
Ken Stott
,
James Nesbitt
,
Orlando Bloom
, and more, the movie is set to hit theaters on December 13th, 2013. Here's the official synopsis once again:
Having survived the beginning of their unexpected journey, the Company continues East, encountering along the way the skin-changer Beorn and a swarm of giant Spiders in the treacherous forest of Mirkwood. After escaping capture by the dangerous Wood-elves, the Dwarves journey to Lake-town, and finally to the Lonely Mountain itself, where they must face the greatest danger of all, a creature more terrifying than any other, the Dragon Smaug!
As usual –
click
on this banner to enlarge & stay tuned for more updates!