2 Clips From PHILOMENA, Starring Judi Dench & Steve Coogan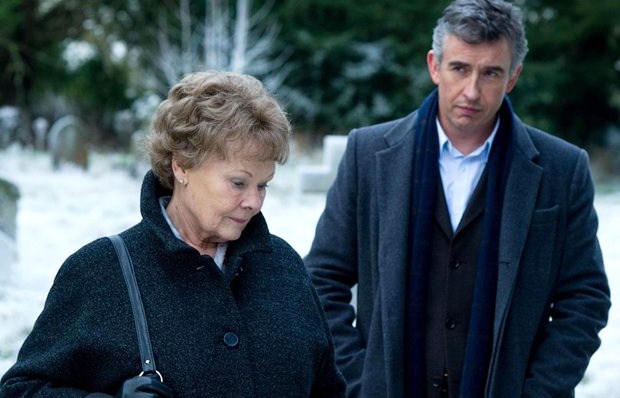 Check out two pretty cool clips from
Philomena
, the latest drama directed by
Stephen Frears
, which is set to hit theaters this month. Starring
Judi Dench
and
Steve Coogan
, the movie will tell us the incredible true story of a woman's search for her son, who was taken away from her decades ago after she became pregnant and was forced to live in a convent. Head inside to find the videos & let us know what you think…
Frears directed the pic from a script written by Coogan and
Jeff Pope
, which is based on the 2009 investigative book by BBC correspondent
Martin Sixsmith
, The Lost Child of Philomena Lee. Dench plays the titular character, a mother to a boy conceived out of wedlock – something her Irish-Catholic community didn't have the highest opinion of, and given away for adoption in the United States.
Here's the rest of the plot:
In following church doctrine, she was forced to sign a contract that wouldn't allow for any sort of inquiry into the son's whereabouts. After starting a family years later in England and, for the most part, moving on with her life, Lee meets Sixsmith, a BBC reporter with whom she decides to discover her long-lost son.
Also starring
Michelle Fairley
,
Mare Winningham
,
Charlie Murphy
and
Charles Edwards
, the movie is set to hit theaters on November 27th, 2013.