New TV Spot For THE HOBBIT: THE DESOLATION OF SMAUG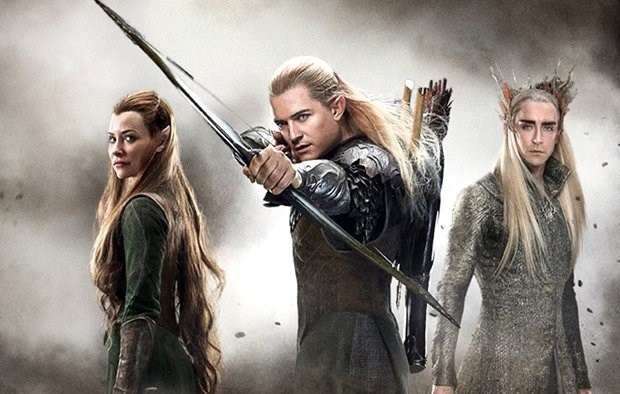 Hope you're ready for more Hobbit updates, 'cause a brand new TV spot for The Hobbit: The Desolation of Smaug has just arrived! Nothing spectacular, just another (action-packed) look at Bilbo Baggins, the wizard Gandalf and the dwarves, so we definitely recommend you to check them all out in the rest of this report…
Directed by Peter Jackson, the movie continues the events of An Unexpected Journey, in which Bilbo travels with Gandalf and a company of thirteen dwarves (led by Thorin Oakenshield) into the Kingdom of Erebor, taking them through Mirkwood, Esgaroth, and Dale to combat with the dragon Smaug.
Here's that new TV spot:
Starring Ian McKellen, Martin Freeman, Richard Armitage, Cate Blanchett, Christopher Lee, Benedict Cumberbatch, Lee Pace, Hugo Weaving, Sylvester McCoy, Luke Evans, Orlando Bloom and Evangeline Lilly, The Hobbit: The Desolation of Smaug is set to hit theaters on December 13th, 2013.
Let us know what you think about the TV spot & stay tuned for more updates!