New PENNY DREADFUL Teaser Trailer titled A Place in the Shadows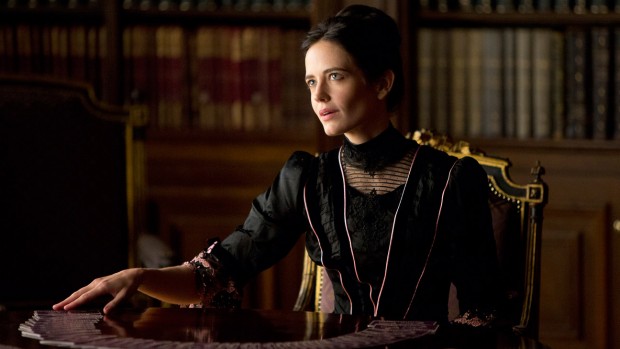 Well, after several teaser trailers for Penny Dreadful, this new is a really creepy one. And Eva Green is way scarier now than she was possessed or in some sort of trance.
In case you've missed it, the teaser titled A Place in the Shadows, revealed us premiere date for the show – May 11th on Showtime.
Penny Dreadful also features some of literature's most terrifying characters and I guess we're all curious how the show will bring together Dracula, Frankenstein and Dorian Gray.
The show written and executive produced by John Logan and executive produced by Sam Mendes stars Eva Green, Harry Treadaway, Josh Hartnett, Billie Piper, Reeve Carney, Rory Kinnear and Timothy Dalton.
Dalton will play African explorer Sir Malcolm, while Carney will star as Dorian Gray. Hartnett will play the role of Ethan Chandler, a charming American who finds himself trapped in the darkest corners of Victorian London.
Green will play Vanessa Ives, a seductive and formidable beauty full of secrets and danger. Treadaway will be assembled as Victor Frankenstein.